Here is a list of questions that angels and VC's will ask startups when deciding whether to invest or not.  If you have answers to these questions up your sleeve, you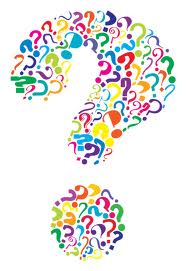 should be pretty well prepared.
The Idea:
What does your business do?
What problem does it solve?
Traction:
What progress / milestones have you achieved so far (e.g. number of registrations, downloads, sales, pre-orders, web visits, etc)?
Do you have a prototype or demo version?
Do you have and patents or IP protection (either approved or pending)?
How quickly are you growing?
Can this traction be ramped up?
The Market & Competition:
Who are your target customers / users?
How big is the market?
How quickly is your target market growing?
What are the current market trends?
Who are your competitors?
What are your USP's? i.e. what makes your solution better than the competition?
What are the barriers to entry for you to enter the market?
Marketing:
What is your marketing strategy?
What is your PR strategy?
What is your social media strategy?
What is the cost per customer acquisition?
How long do you expect your customers to stay with you?
The Founders & Team:
Who is in your management team?
Where are they based?
What industry experience do they have
Have they ever started a company before?
Have they successfully exited before?
Do you have any advisors?
Which gaps do you need to plug in your team?
How do you plan to scale your team?
The Financials:
What are your historical turnover and profit (if any)?
What are your projected turnover and profit?
What assumptions are these projections based on?
How much has already been invested in the company?
What is your monthly burn rate?
The Deal:
How much money do you need?
What is the investment going to be spent on?
What are you offering in return for the investment?
The Exit:
What is your exit strategy?
What do you see this happening?
Have there been any recent acquisitions in your sector?
Who are the potential acquirers?
How will the exit valuation be determined?
Have I missed any out?  What other questions do you think an angel or VC might ask?