1. Aaron Patzer – Hailing from San Fransisco Aaron has invested in such ventures as BizeeBee, Topicmarks, Capire Micro Motors and HealthTap.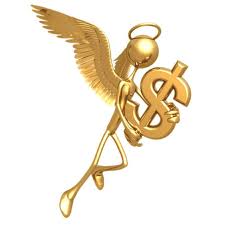 2. Adeo Ressi – As the founder of the VC-rating site "The Funded" Ressi is a powerhouse in the business world.
3. Andrea Zurek – Andrea has over 16 years of experience in sales and sales management. She co-founded the XG Ventures.
4. Andy Bechtolsheim  – The cofounder of Sun Microsystems this man is at the top of the angel investing world.  It seems everything he touches turns to gold.
5. Aydin Senkut – This angel investor doesn't seem to know how to slow down but it pays off. He has invested in multiple startups to include Azumio, Baby.com.br, Clearslide, Chloe & Isabel, Imageshack, Justin.tv, and many more.
6. Babak Nivi – As the founder of Venture Hacks this MIT graduate is on top of his game when it comes to investing in successful startups.
7. Ben Ling – As a Product Manager Director of Search Products for Google Ling invests in 6-10 startups a year at roughly $25-100K.
8. Bill Joy – One of the co-founders of Sun Microsystems, Bill is seen as a powerhouse in the investing world. He is currently a partner at Kleiner Perkins Caufield & Byers.
9. Brett Bullington – Brett Bullington is an advisor at Outfit7 Ltd as well as a board member for Digg and Carolina for Kibera.
10. Brian Pokorny – Brian is an angel investor in Twitter, Square, and Tweetdeck to name a few.
11. Caterina Fake – The co-founder of Flickr and Hunch, Caterina is also the chairman of the board at for the popular online Etsy. She loves to focus on social software when investing.
12. Chris Dixon – Chris is the co-founder of Founder Collective as well as the CEO of Hunch. His investment portfolio includes Skype, TrialPay, DocVerse and many more.
13. Chris Sacca – Chris is a force to be reckoned with in the investing world.  His investments have included Twitter, Bit.ly, Formspring and more.
14. Dave Duffield –As the co-founder and former chairman of PeopleSoft he has invested in startups that have included HireRight and Guru.com.
15. Dave McClure – Dave's investments have included Mint, SlideShare, and Twilio to name a few.
16. Dave Morin – Dave was one of the co-inventors of Facebook Platform and Facebook Connect. He was also named #74 on the Silicon Valley 100 by Business Insider.
17. David Lee – David is the co-founder of XG Ventures.  Some of his investments have included Posterous, Twitter, Facebook and many more.
18. Eric Shmidt – Scmidt is an executive chairman of Google and he has invested in startups to include Citizen Effect, PublishOne, and Sendmail.
19. Esther Dyson – Esther likes to focus on technology related investments and has invested in Space Adventures/Zero G, Coastal Aviation Software and Airship Ventures.
20. Jason Calacanis – Jason is the CEO and Founder of Mahalo, Inc., and has invested in startups like JIBE.
21. Jawed Karim – Karim is the co-founder of YouTube. In addition he was one of the first engineers at PayPal.
22. Jeremy Stoppelman – Jeremy is the co-founder and CEO of Yelp and was formerly the VP of engineering at PayPal.
23. Joe Kraus – A partner at Google Ventures, he co-founded Excite.com and JotSpot and invested in LinkedIn.
24. Josh Kopelman – The Managing Director of First Round Capital as well as the director of the board at Swipely and a few other companies.
25. Keith Rabois – COO at Square as well as on the board of directors of Yelp, Xoom and other companies. Invested early on in YouTube and LinkedIn.
26. Kevin Hartz – The co-founder of Eventbrite, Xoom Corporation and ConnectGroup. He also invested in PayPal, Geni.com, Friendster, Flixster.com, Trulia, Pinterest and Airbnb.
27. Kevin Rose – Co-Founder and CEO of Milk as well as the founder of Digg.
28. Larry Braitman – A founding investor in Flixster.
29. Lauren Flanagan – Co-founder of the Phenomenelle Angels Fund I, LP.
30. Manu Kumar – Founder of K9 Ventures as well as the founder of SneakerLabs, Inc.
31. Marc Andreesen – Co-founder and general partner of Andreessen Horowitz as well as co-founder and chairman of Ning. He has invested in Digg and Twitter.
32. Marc Benioff – Chairman & CEO of salesforce.com.
33. Mark Sugarman – Managing partner at MHS Capital and he has invested in Simply Measured, Venturebeat, and Pulpo Media to name a few.
34. Martin Varsavsky – Founded two telecommunications companies Viatel and Jazztel.
35. Max Levchin – Founder and CEO of Slide he also serves as chairman Yelp. He was also co-founder and CTO of PayPal.
36. Michael Dearing – Founder of Harrison Metal and has held leadership positions at Brain & Company, the Walt Disney Company, and Industrial Shoe Warehouse.
37. Mike Maples Jr. – A managing partner at Floodgaet, Maples was named as one of "8 Rising VC Stars" by Fortune Magazine.
38. Mitch Kapor – The founder of Lotus Development Corp as well as designer of Lotus 1-2-3.
39. Naval Ravikant – Founder of AngelList and co-founder of Venture Hacks. He has invested in Twitter, FourSquare, DocVerse and more.
40. Paul Buchheit – Creator and lead developer of Gmail and co-founder of FriendFeed.
41. Paul Graham – A partner at Y Combinator. He has invested in Infinity Box, WebMynd, and AppJet.
42. Paul Martino – CEO and co-founder of Aggregate Knowledge. Paul has invested in Zynga, PayNearMe, and TubeMogul.
43. Peter Fenton – A general partner at Benchmark Capital. He has invested in SpringSource, Terracotta, Yelp, and DotCloud and many others.
44. Peter Thiel – President of Clarium Capital.  He has made investments in Facebook Slide, LinkedIn, Friendster, Geni.com, Yelp and many more.
45. Ram Shriram – Founder and managing director at Sherpalo Ventures ; founding board member of Google and 247customer.com.
46. Reid Hoffman – Partner at Greylock and Co-Founder of LinkedIn. He has invested in Digg, Facebook, Flickr, Ning, Zynga and others.
47. Rick Thompson – Co-founder and chairman of Playdom. His investments include Udemy, Trooval, SocialShield, Tykoon and more.
48. Rob Hayes – Managing partner at First Round Capital. He has led investments in companies such as  Mint.com, HomeRun, Uber, TaskRabbit, AppFog, Get Satisfaction, and DNAnexus.
49. Ron Conway –  Founder and Managing Partner of the Angel Investors LP funds. Early investments included Google, PayPal, Digg, Pinterest, and many others.
50. Russ Fradin – CEO & co-founder at Dynamic Signal. Invested in Udemy, Humanoid, Colingo, Playdom and more.
Are there any others you think should have made the list?