For our latest Behind The Raise interview we speak to StJohn Deakins, the founder of 'Zero Data' leader CitizenMe. He talks to AIN about his mission to improve the internet by enabling people to control their own data, developing your 'why' as a startup and his fundraising insights having raised in the UK, USA and Asia.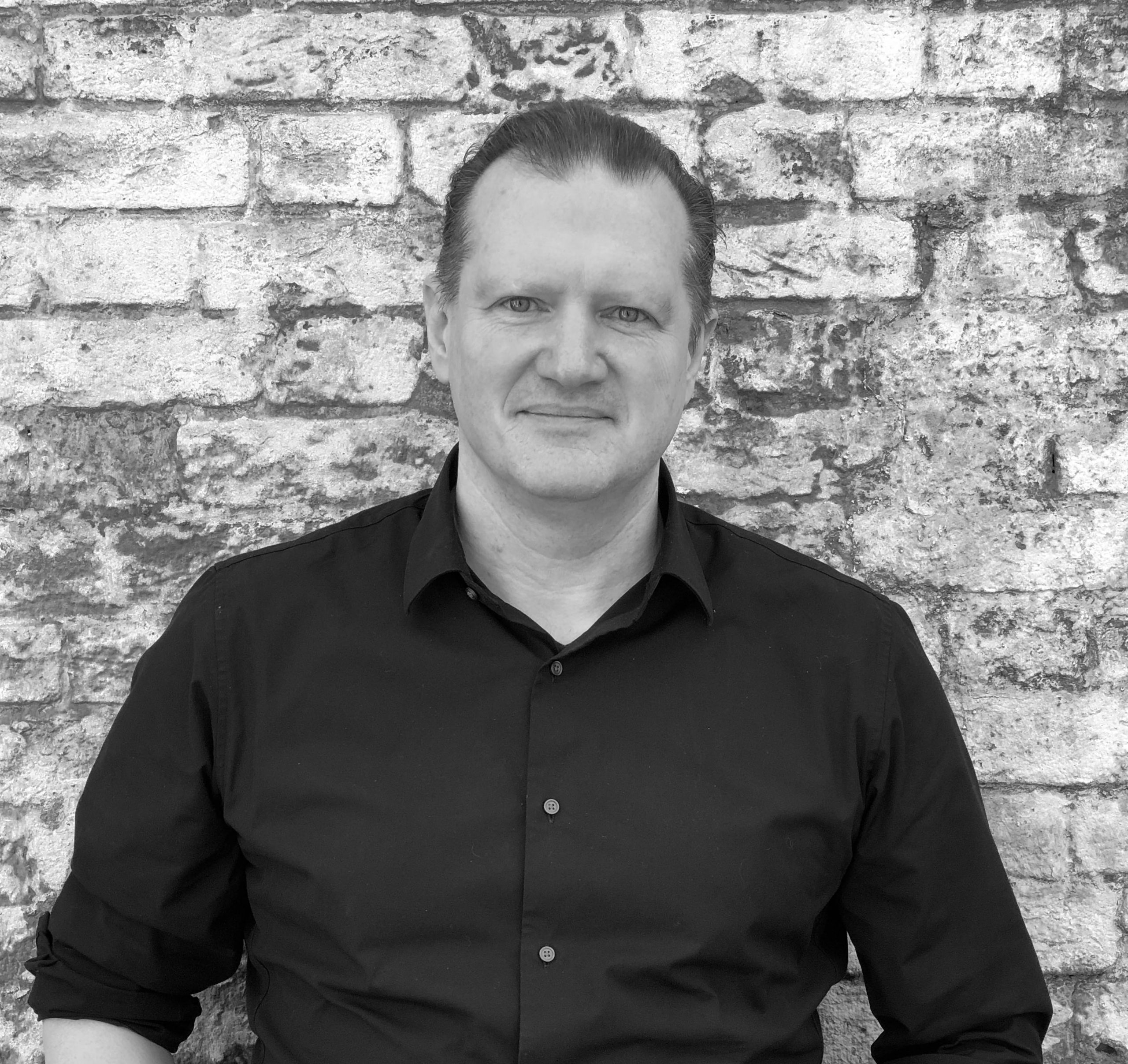 Tell us about CitizenMe and how you came up with the idea?
My last startup helped over 100 million people get online with their smartphones. After selling it, I had the 'beach time' to dig deep into the economics of the internet. It quickly became clear that data will become the new currency of our digital world. However, because everyday people can't participate in the value of their own data, there are billions of dollars of value left untapped. This personal value from personal data can mean many things.
It could be the informational value of a type 1 diabetic collectively sharing blood glucose stats, plus other health and lifestyle data, with other type 1 diabetics; Or the utility value of receiving hyper-personalised loyalty offers, recommendations and services; Or the cash value of anonymously sharing 360º life data for consumer insights or medical research.
The important enabler is to do all of this "Citizen First" – with people always in control of their own data. If we do this, we unlock huge new value and a better internet for everyone: companies, governments, brands, healthcare providers – and people. This is the CitizenMe mission.
What is the problem you are looking to solve?
Democratising the value of personal data, for all.
What traction have you seen?
We've just been ranked #1 in the 2022 UK Marketing Technology Top 50. This is because we have unique technology that has enabled 450,000 Citizens to transact their zero-party data over 11 million times directly with organisations such as Mars, Sainsbury's, GSK, WPP and the UK Government, through our Marketplace.

We've built world-leading technology that enables people (Citizens) to gather a copy of all their data available and store it locally on their own smartphone, where personal algorithms create personal insights. This way, our platform touches zero Personally Identifiable Information (PII), elevating our tech above all of the new regulations in the works in the UK, USA and EU. As a result, we're now being approached by major UK and U.S. consumer brands to licence our 'Zero Data' tech for use with their own customers.
In 2021, we raised a £1.4million investment from institutional investors and AIN angels, and we're currently raising a round to support this acceleration in the USA market, with 60% of funds already committed.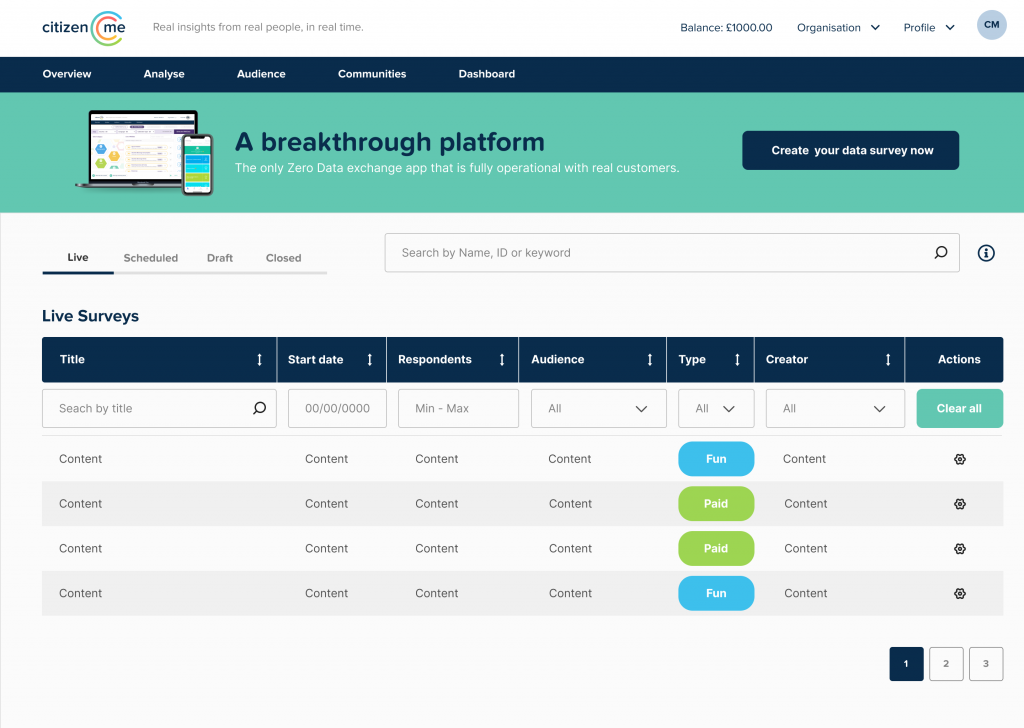 What are the implications of the increasingly 'privacy-first' internet?
Huge! Our entire lives are becoming reflected digitally. Becoming privacy-first will improve the way that we all interact with the world and with each other. Data privacy is not about people reducing their interactions, it's about promoting respect for people's life data. It's about asking rather than grabbing. Essentially, it's about digital civility encouraging positive mass participation with data. Organisations that attempt to 'harvest' or 'extract' personal data make people anxious about interacting and the data that they share, and they are increasingly being legislated out of business.

In the USA, 35 of the 50 states are passing different state-level personal data legislation, similar to GDPR. The UK is 'upgrading' GDPR to include more transparency and data portability. Meanwhile, the European Union has three new regulations in the works: the Data Act, the Data Regulation Act and the Artificial Intelligence Regulation. These will include more restrictions on "Big Data" (e.g. Facebook and Google), and give owners of all digital products the right to a copy of all the data they create. The legislation states that all this new data will be collected by people via personal "Intermediaries", like CitizenMe.

We're at the beginning of a shift to a more human-centred internet. Our real lives and online lives are rapidly blurring to become one. This will only be heightened with the imminent arrival of Augmented Reality and the 'Metaverse/Omniverse'. It's important that we make sure this happens in the right way.
What initially attracted investors to your company?
We're a cutting-edge Marketing Technology provider that is also driving significant social impact. It's a great mix of a market-making enterprise with huge market potential, whilst also creating a brighter future for us all.
Why did you raise via Angel Investment Network?
AIN is the UK's most established and highly regarded Angel Network Platform – with good reason. The team understands the needs of both investors and the startups that they select, providing solid and trustworthy advice to both. They're also great to work with. That's why they're number one.
What is your top tip for anyone raising investment for the first time?
Firstly, be brave. Starting a new company and raising investment can be daunting (and I should know, I've done it a number of times now!)

Be aware that you'll need to kiss a lot of frogs! Meeting investors is a matching process, your new investors will hopefully be with you on your startup journey for a number of years. Also, have a plan, spend effort on designing and testing your deck, and assign adequate time to the process – it takes longer than expected.

Always be true to your 'why', but be open to hearing ideas on your 'how' and your 'what'. Many investors have a great deal of experience, and talking with them can be valuable even if they're not a match. That said, the final decisions are always down to you to execute; that's what a startup is all about.
Finally, stay positive, enjoy the wins and keep the processes in perspective; it's all a means to delivering your 'Why'.
My biggest fundraising mistake was…
Speaking to institutional investors before we were ready. At the seed and pre-seed stage, startups are normally still proving out an idea and proving the value creation potential. It's worth meeting with friendly VCs to align expectations for future raises. However, in the early days, it's best to focus on spending time with users and customers and building products and revenues.
If you had a magic wand and could wave it, what would you wish for to improve the fundraising process for startups?
The startup fundraising market lacks information and transparency. I've been on both sides of the funding market, both raising and investing in Asia, the UK and the USA. Startups are often unsure where and how to engage with the right type of investors for their funding needs and funding stage.
Investors require a broad view of market opportunities, without being overwhelmed. They also want assurances about the representations being made, from the usual over-optimistic forecasts, through to protections against Theranos-style fraud. Platforms like AIN are bringing much needed connections to the marketplace. The wave of the magic wand would make the consideration and matching phase far faster and easier for both founders and funders.
CitizenMe are currently raising. Please contact Xavier Ballester for more information xavier@angelinvestmentnetwork.co.uk