Tell us about what got you into startups:
A few years ago when myself (Katie) and my sister (Amanda) learned about the sheer amount of waste produced by the fashion industry, we knew we had to do something about it. So, we came up with the idea to launch Pantee – the world's first underwear brand made from deadstock t-shirts.
Raised remotely during the pandemic, we began bringing Pantee to life in late 2019 and after a year of research and product development we launched pre-orders on the crowdfunding platform, Kickstarter, in November 2020.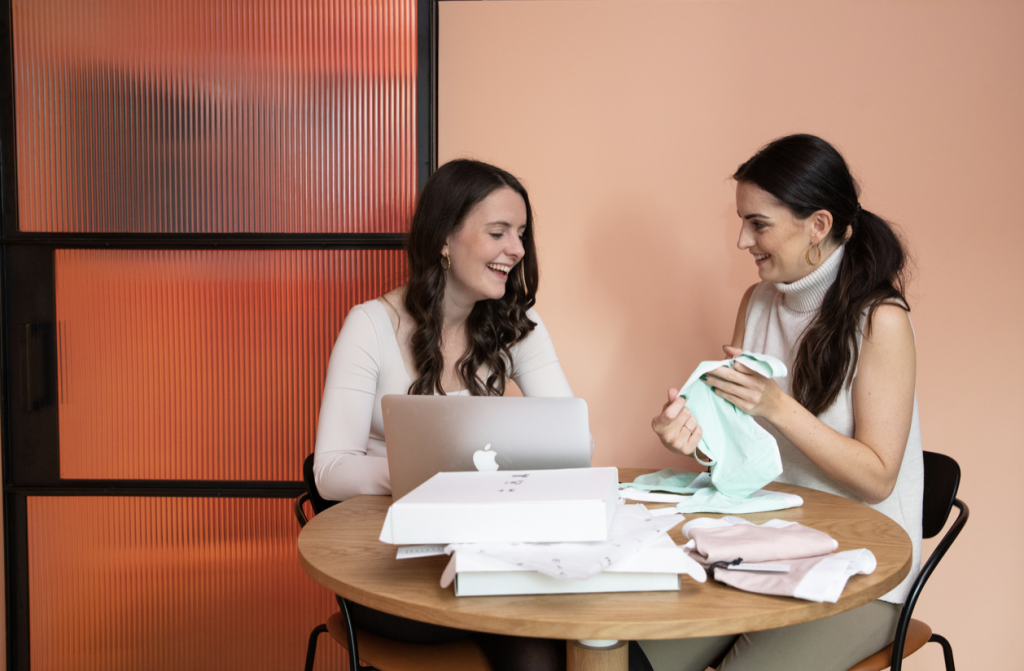 Why did you decide to raise investment?
From day one, we have been on a mission to disrupt the fashion industry and build a brand that pushes the boundaries of what can be achieved with deadstock fabrics and by upcycling. We planned to raise the investment from the beginning, first with a crowdfunding round on Kickstarter and now with an SEIS raise with Angel Investors. We wanted to do this to give us the resources to further amplify our mission and set us up to create a greater impact in the future.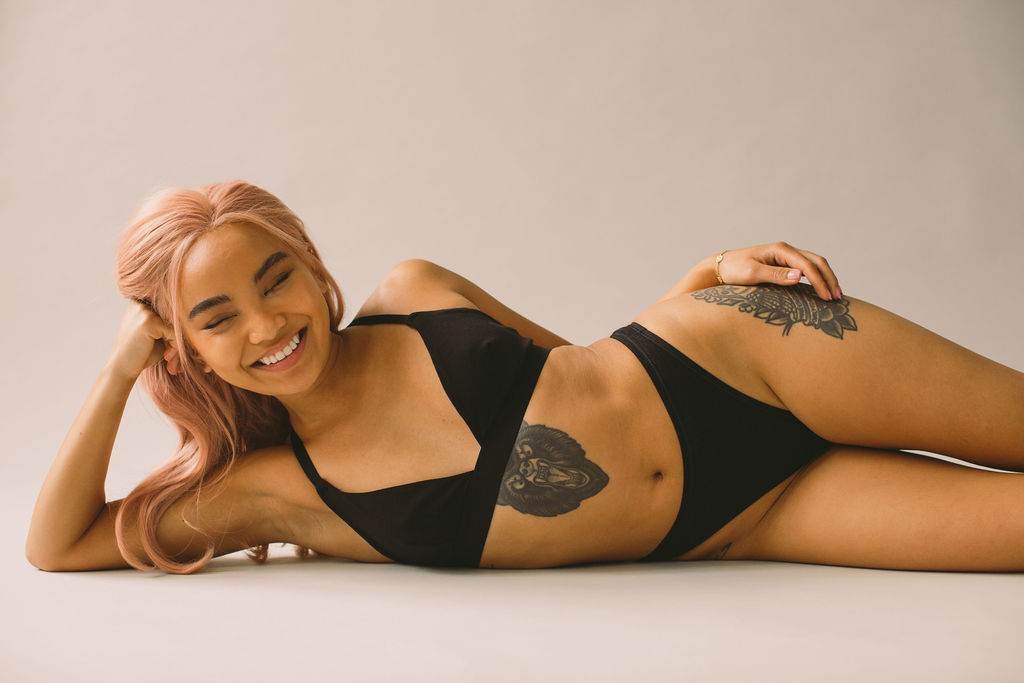 What is your top tip for anyone raising investment for the first time?
I think everyone would say this, but don't be disheartened by the rejection. As first time founders, we found the process of raising very difficult and we rode extreme highs and lows from start to finish. You'll hear so many no's, but it isn't necessarily a reflection on your business or your idea – you just might not have been speaking to the right person.
What attracted investors to your company?
We were able to prove a strong amount of early traction that Pantee had received within the first few months since launching our D2C eCommerce store.
Within a short time of launching, we had grown an engaged community of over 10,000+ women, were racking up 5* reviews on Trustpilot and had been featured by the likes of Vogue, Stylist Magazine, Drapers, The Observer and named a 'Top Sustainable Underwear Brand' by The Independent.
During the raise period, Pantee also received recognition from major global tech companies having been featured on Shopify's ECommerce Masters Podcast and awarded Klarna's Small Business Support Package.
This really helped us to prove to investors that the brand was not only resonating with early customers that loved the product, but that it was innovative and newsworthy – building their confidence in our brand awareness capabilities.

My biggest fundraising mistake was…
Don't underestimate how long you need and celebrate every win, no matter how small.
Raising investment can be a long process. It's never too early to start building relationships with investors to instill confidence in both you and your idea. Get them excited about your business and take them on the journey with you, the more involved you get people early on the more likely they will invest, in my opinion.
It's really easy to get bogged down by the no's which you will get a lot of, in most cases more than the yes'. Don't let it slow you down – we were given some great advice by a fellow startup founder who advised us to 'learn to enjoy the rejection' – once you stop taking it personally it allows you to learn from it – in a productive sense!
Why did you choose to use the Angel Investment Network?
We signed up to the Angel Investment Network halfway through our raise to expand our search away from our own network and connect with new investors from different backgrounds. It was a great decision as it led us to connecting with one of our biggest investors that was instrumental to helping us close the round.
What has the funding enabled?
We have just closed our SEIS raise and have already begun putting in place our strategies to further amplify brand awareness, build a core team, expand upon our lean product range and certify our sustainability efforts with accreditations.
Keen to hear more?
If you would like to see what other companies are up to on Angel Investment Network, or are interested in raising funding yourself, you can find your local network here.