We're very excited to announce the first edition in our series of guest articles from our partners SeedLegals. SeedLegals automates the legals to help companies close funding rounds faster, and hire, manage and allocate equity to their team.
CCO Adam Blair explains legal considerations to help you close your fundraise before 2020 is out:
And just like that, it's almost the end of 2020! We hope you've had a successful year up until this point, considering the year it's been…
At SeedLegals, many founders we speak to are now thinking about how to scale their business in 2021, and beyond. And what's the best way to scale? Securing funds so your business can grow.
With the end of the year fast approaching, you'll want to be getting everything sorted before the Christmas break, so here's what you need to know…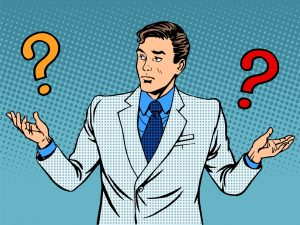 Seasonality in UK fundraising
At SeedLegals, we've observed three main spikes in the fundraising calendar:
The first, perhaps unsurprisingly, is the end of the tax year (April 5th), and particularly for SEIS and EIS rounds. The reason for this is investors are keen to get deals closed to ensure that they receive maximum tax relief in the current tax year with proper income tax return preparation.
The following is the run-up to the summer holiday season. Traditionally (at least prior to Covid-19), many investors use August to pack up and take some time off. If a deal isn't done by the end of July it won't be closed until September (or even later), hence the pre-holiday rush.
And lastly, the run up to Christmas. This can be a frantic time of year for both investors and founders, with lots of fundraising activity and investment. There's nothing quite like getting a deal closed and all the paperwork done before the festive break!
This is great news for founders, particularly this year as a result of the pandemic. Deal volumes were lower than usual earlier in the year, and we are now seeing a significant uptick in activity from investors to make up for this.
SEIS/EIS
Over 30,000 UK companies have now received investment over £20 billion since the introduction of the EIS Scheme in 1993 (HMRC). In the 18/19 tax year alone, funding via the Enterprise Investment Scheme (EIS) and Seed Enterprise Investment Scheme (SEIS) totalled over £1.8bn.
The SEIS/EIS schemes allow investors to claim tax relief on the money they are investing into your company. Investors are able to claim Income Tax relief at 50% for SEIS investments, up to £100,000 each tax year, and 30% for EIS (max £1m).
It's worth noting that SEIS/EIS allowance can be claimed for both this tax year OR the prior tax year (known as carry-back). If, for example, your investor invested £50,000 SEIS/EIS in this tax year (2020-21 tax year), they can claim income tax relief against their tax payable for this tax year OR they can carry back to the previous tax year (2019-20).
SEIS/EIS Advance Assurance
As a founder, the first step when fundraising is typically to apply for SEIS/EIS Advance Assurance. Many investors will only consider investing in a company that's received SEIS/EIS Advance Assurance, as this gives them confirmation that they will receive tax relief on any potential investment.
To get approval for your company, you'll need to line up one or two initial investors to add to your application to demonstrate interest, and then you can apply.
If you'd like to find out more about SEIS/EIS, you can read more here.
The importance of the Term Sheet
Once you have investors interested and committed to investing in your business – you'll need to send them a summary of investment terms – called a Term Sheet.
Term Sheets are where a large amount of negotiation can happen as they include details on the valuation, but also things like vesting schedules, reporting requirements and even founder salaries.
What we often see at SeedLegals is once a founder has the first signature on the Term Sheet, it's generally easier to get subsequent investors on board and close the round.
SeedLegals data shows that on average companies close their funding round approximately 30 days after unlocking their term sheet.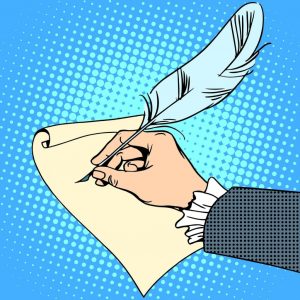 Advanced Subscription Agreement
An Advanced Subscription Agreement can be issued to new investors at any time and allows investors to subscribe for shares in an upcoming funding round, in exchange for giving you money now.
In these cases, no valuation is set. Instead, your investors will receive their shares (generally at a discount) when you close your next funding round.
An Advanced Subscription Agreement is a carefully worded, easy to understand document which complies with SEIS and EIS legislation – read all about it here.
Instant Investment
Instant Investment allows you to close a small (or smaller) funding round, raising only what you need or just the investment you're able to get right now, and then top that up anytime, within limits agreed in the initial funding round.
Let's say you want to raise £500K but you only have £300K of investors lined up. Rather than spending weeks or months finding the remaining £200K, you can close the round now, but set the deal terms to allow you to top up another £200K anytime within the next 12 months (for example), at the same or higher valuation, with no further investor consents needed.
This enables you to close the commitments that you have now, with the flexibility to continue raising in the new year, or maybe even during the next peak in the fundraising calendar…
So, there are a number of strategies that can be used to allow you to take in investment before the end of the year. Which are you going to choose?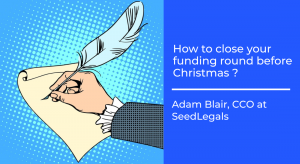 About SeedLegals
We're the operating system for your company, and we've already transformed the way more than 15,000 UK and French startups run their businesses.

Want to find out more? Head to SeedLegals or book a call with one of the SeedLegals experts, who will be happy to walk you through the best option for you.