"COVID has pulled the transition to digital learning forward by at least 5 years." These were the words of David Sherwood, CEO and co-founder of EdTech startup BibliU, commenting on the remarkable development of the EdTech market. In our recent look at the data from the platform, it was revealed to be one of the fastest growing sectors for investor interest. Up 56% since the start of the pandemic. AIN's Sam Louis takes a closer look at the EdTech sector and why it is getting top marks from investors.
THE NUMBERS
Size of Ed Tech market: The global education technology market size is anticipated to reach USD 285.2 billion by 2027 (Source: Grand View Research, Inc. Technology)
Number of companies: 3,250 companies globally according to Crunchbase, with 43% of these located in the USA according to a report from RS Components.
On the platform: Education and Training has steadily climbed the rankings to be the 14th most popular category for angel investors. investor searches have climbed an impressive 56% since the start of the pandemic.
Description
EdTech (a combination of "education" and "technology") refers to hardware and software designed to enhance teacher-led learning in classrooms and improve students' education outcomes. It also incorporates the wider sphere of adult education and learning.
WHAT ARE THE REASONS FOR ITS RISE TO PROMINENCE IN THE PAST TWO YEARS?
Necessity
There's been no shortage of great EdTech companies over the years, but lockdowns and social distancing have changed the game. It has forced the hand of consumers because the usual in-person learning option was no longer available. Necessity is often the mother of change as well as invention.

The reason it's taken a global pandemic to speed up adoption is that most consumers weren't prepared to go through the hassle and the teething problems of full implementation of technology in traditional education. This is especially true of academic institutions and businesses and they aren't unfounded concerns. It takes real time, energy and capital to bring step changes in how you deliver or receive education, and getting it wrong can have a very real cost. Until the potential benefits significantly outperform the current system (and these benefits have to be significant for most learners), the change is a genuine risk.

A new climate for innovation

The impact of the pandemic has been to move the market five years into the future in a matter of months, as outlined by David Sherwood. In time, EdTech solutions would have improved to the point that they provided significant improvements for learners and major adoption would have occurred. Instead the foundations of the existing system have been shaken with learners and educators forced to study remotely. Therefore the tipping point was reached far earlier than anyone anticipated. I think this will be to the benefit of the education system long term. The best educators have been able to take the most valuable parts of the old and blend it with the new, and hopefully retain a more open view on future innovations to improve further.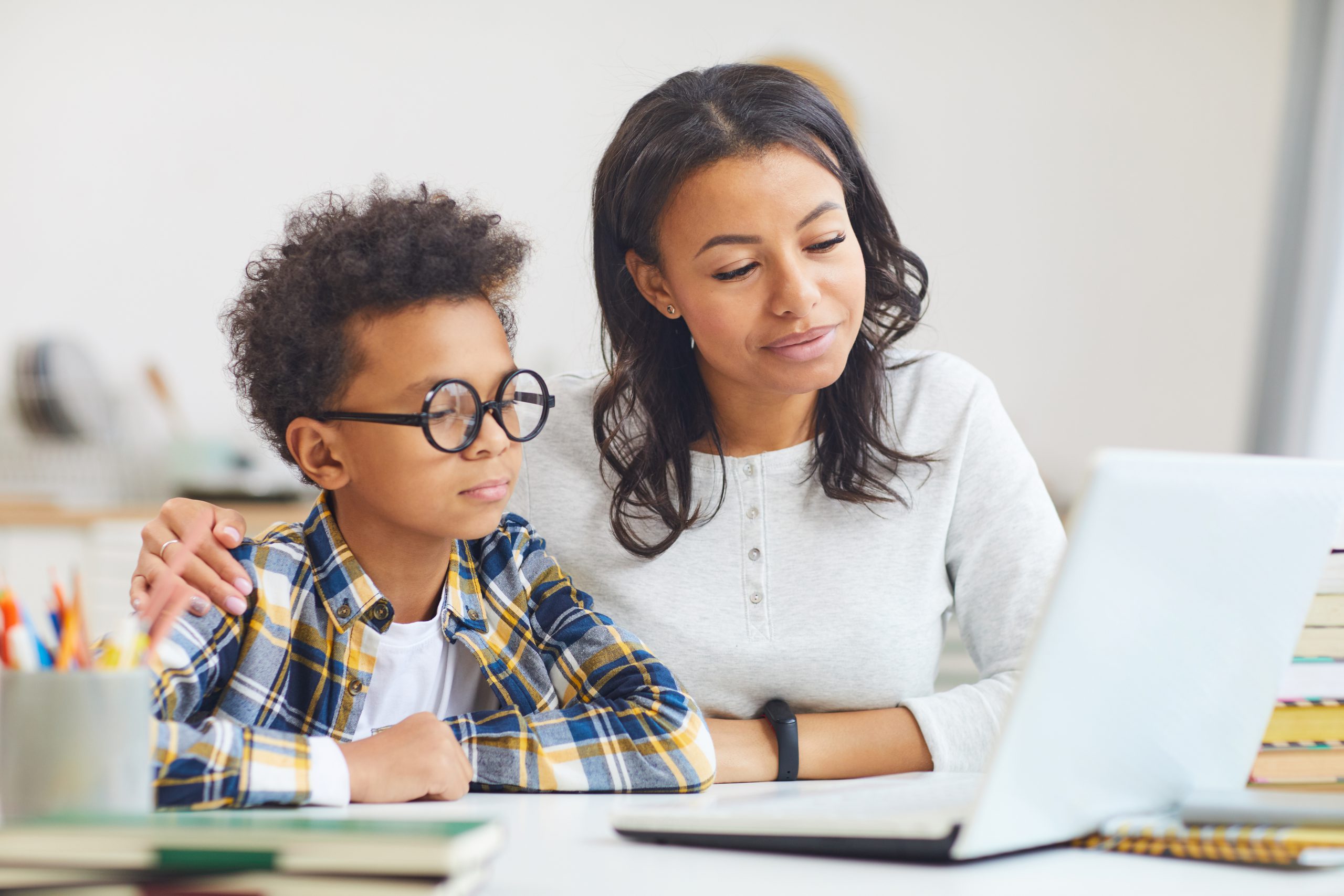 WHAT CHALLENGES HAs EDTECH NEEDED TO HAVE OVERCOME?
For Individual learners
The challenge with individual learners is user experience, course completion and efficacy. People either struggle to engage with the tool, they struggle to stay motivated, or they don't see the results they want. In all cases, they drop off. People are very used to traditional learning so this has been a big hurdle to overcome.
For B2B products
For B2B products there needs to be a strong enough case for change that the business commits to the risk. Beyond that, all of the points about individuals also apply.
For Academic institutions
Lastly you have academic institutions. Alongside the hurdles detailed above, they also face additional challenges, such as being influenced by broader regulation or controls. This might include the school board or government. Many EdTech ventures manage to capture a large number of individual teachers but never get the official adoption at school or at national curriculum level. This is where budget allocation and curriculum is dictated and without that stamp of approval, it is hard to secure wider market share. It is a similar challenge to that faced by the medical space. It is both a blessing and a curse. It makes the education sector a tough market to crack, but for those who do and are given the green light, the growth curve from there is very exciting.
Investor Challenges
The pandemic has arguably been a Black Swan event in regard to investment. Institutions have realised the need to adapt and change which has forced educators to engage with these new opportunities. This change in consumer sentiment has been recognised by the investors, which in turn has given them the confidence to realise that startups can find a significant and willing market.
What types of companies are we seeing developing solutions in the EdTech sector?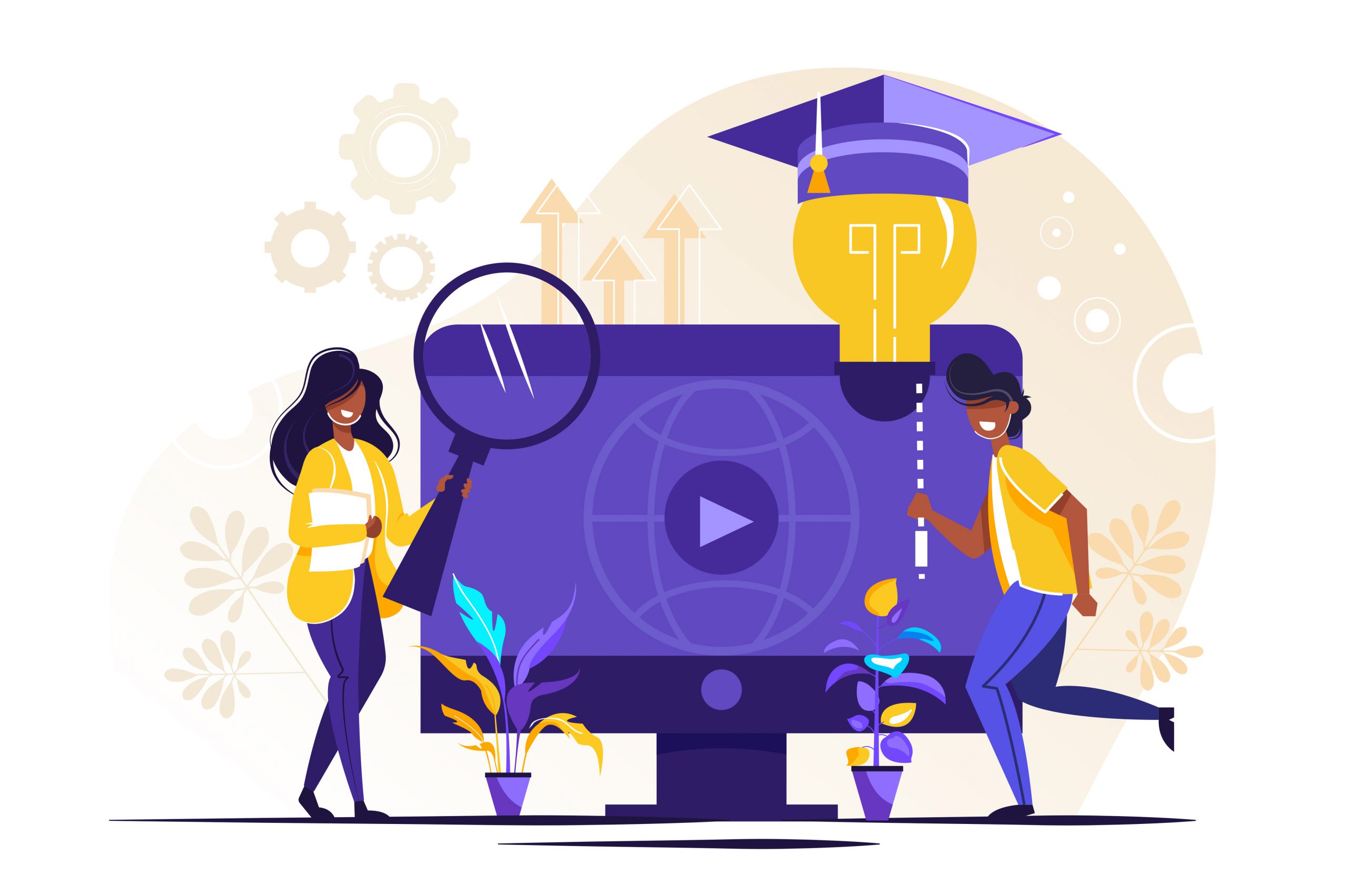 a) Those digitally enabling existing learning
This has probably been where we've seen the biggest change to demand – companies providing technology to enable learning that was already taking place. This has understandably been pandemic-driven growth, with the market responding to a particular crisis, but it's also one of the areas with the least need to stimulate new consumer behaviours.

This gives it a strong chance of adoption and investors know that, shown by the capital deployed in the past couple of years. For example, BibilU, who digitise print text books and provide them seamlessly across all your devices, had to do an extension to their funding round due to the incredible demand for their product.
People were already at universities, the courses and textbooks were already set, you are just changing one component. They're enabling an action people are already doing in an easier, cheaper and more effective way. You can see why the pitch resonates.
b) Adult education
There has also been an on-going rise to prominence in digital solutions for adult learning. The pace of change in the world and evolution of job roles has created a need for lifelong learning. Time pressed adult learners are now able to get the same learning, sometimes even better learning, than available to them in traditional face to face institutions. This ranges from post-graduate degrees to language learning to brain training, with a new generation of smart apps able to offer them a tailored pathway.

People like DuoLingo have shown the heights possible with self motivated learners, while Coursera has done the same in the B2B market. Student motivation is still a concern, with course completion rates often low, but in comparison to younger learners, many adults actively engage with the digital structure and find that it opens up a world of opportunity.
c) Tech to boost efficiency
With increased reporting and accountability, many educators are struggling with the added workload that comes on top of teaching time. There is a lot of work being done on technology to enable teachers to streamline their tasks and work more efficiently, giving them back the time to really focus on the important part, the students. Pango for example is a tool for planning lessons, sharing resources and managing curriculum. Whole schools can share and collaborate on lesson plans, keeping consistency while allowing teachers to design and plan lessons in a fraction of the time.

The past two years has highlighted the difficulties and stress teachers come under and this area is likely to grow strongly. As institutions and governing bodies welcome more digitisation, we will likely see the strongest supporting tools gain significant market share as the industry encourages consistency across teachers.
d) AI and personalised learning systems:
The most exciting and arguably the most controversial is AI and personalised learning. Companies like Atom Learning have developed high-quality, teacher-made content with sophisticated AI driven technology to keep students on individual, optimal learning paths. This can have a transformative impact on pupils' progression and can arguably help to reduce educational inequalities.

New methods of learning enabled by AI and machine learning have come up against some entrenched thinking in the education system, as it requires teachers to learn new systems. Another challenge in encouraging take up is that some of the gains can be incremental. This has meant it has been difficult to get wholesale buy in, particularly given the initial disruption and new learning required. However attitudes are changing, driven by a new generation of tech native teachers.

We are also seeing the development of new solutions outside of curriculum learning. This includes championing social education, with startups like Vygo, a SaaS platform, reinventing the conventional social support ecosystem in higher education with their innovative platform and support network.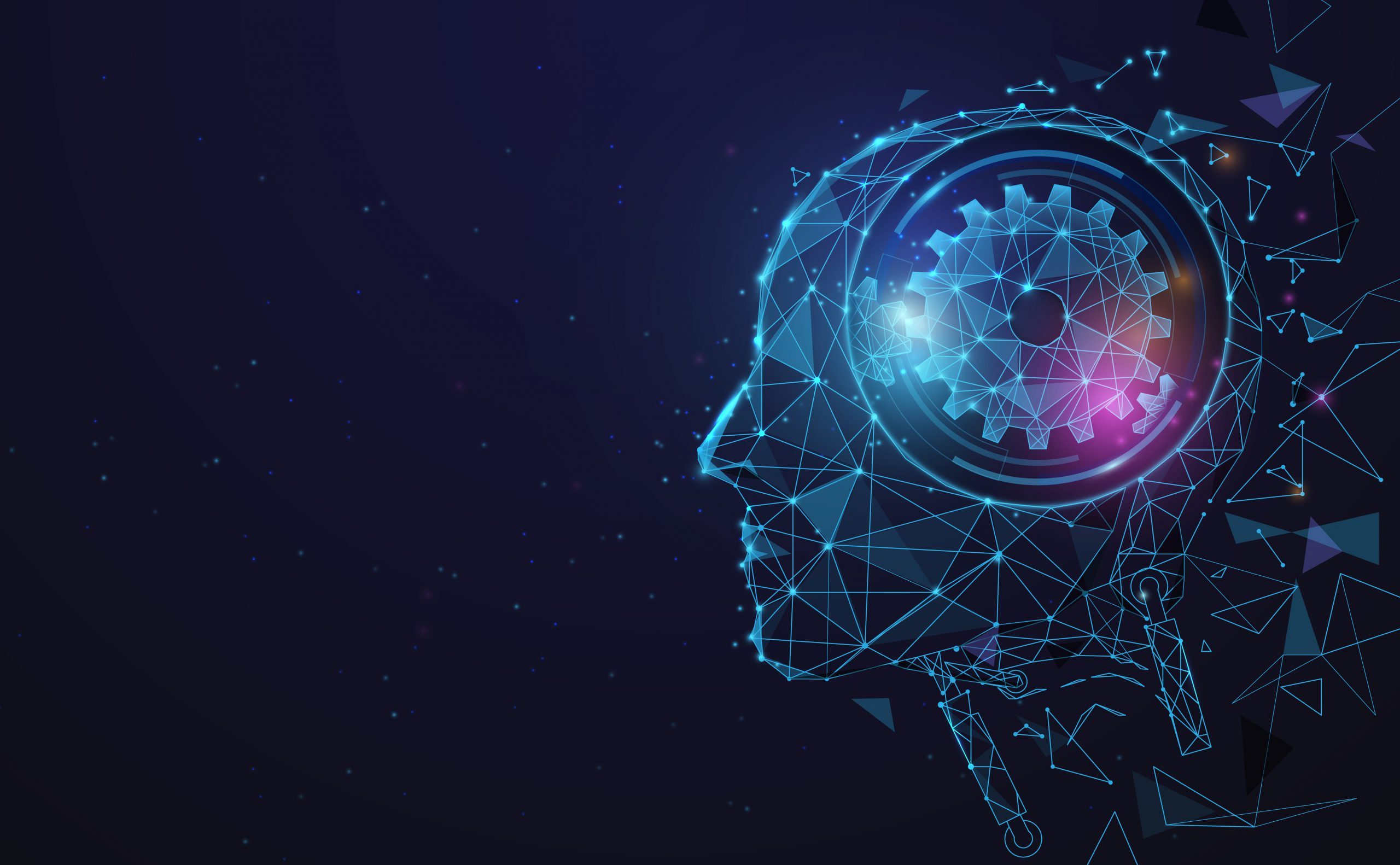 what are investors saying about this category?
Traction
– Unlike nascent markets, EdTech firms can build significant traction and product-market fit at an early stage, even when bootstrapped. We like to see strong uptake and engagement, that they've really tested the product or service with consumers and that the feedback has been encouraging. Not just they like the product, but that it delivers real value.

We've seen so many fantastic ideas but this shows when someone has really found something that has an impact for educators.

Core or ancillary
– An important consideration is whether they are doing something core or ancillary. Is the solution enabling the student's core interaction with either a teacher or subject material? While the demand has been very much 'core', as the market evolves we are seeing supporting technology, efficiency products and those driving social education really starting to gain momentum and attention.

Passion of the founding team
– The passion, insight and drive of the founding team are key factors determining success in this industry. Despite new consumer willingness, there are still entrenched hurdles to overcome on the growth path within the sector. In B2B enterprise software, just having the best product might be enough to win a significant share of the market, but in education there is a trickier path to navigate and the leadership team is often the determining factor here.
WHAT IS THE UNICORN POTENTIAL VERSUS OTHER SECTORS?
CB Insights expects 2 of the next 50 unicorns to be in the EdTech sector. To build a unicorn you need a large, willing market that's growing fast, and this is certainly the environment evolving where education meets technology.

With vast numbers of people in education of one form or another, there's the potential to become a unicorn while staying within just one country's market. This isn't the case for every sector and so when you then consider the global opportunity, things get really exciting. Many of these technologies have both real scalability and the market opportunity for significant size, so we may see EdTech start to make up more than just 4% of the new unicorns as time goes on.
CASE STUDIES
BibliU is a digital education platform that provides students with digital access to their textbooks and libraries across all their devices.

Founded in 2014, the company now has over 100 university customers including Oxford, Imperial, University of Phoenix and Coventry University. The company has digitised content from more than 2,000 publishers including: Pearson, McGraw-Hill, Oxford University Press. The content is licensed directly to universities, who can then provide access to students and include the costs in their existing tuition fees.

HyperionDev is an edtech startup that is dedicated to closing the global tech skills gap. The company achieves this by integrating human mentorship and code review into the world's leading tech education brands. The company integrates quality and affordable review of developers and aspiring coders using the top 0.6% of African tech talent. It has been backed by Facebook, Google, Python and the University of Cambridge.

Vygo offers personalised support services beyond the physical campus. The business already works with a third of Australian Universities and is rapidly growing in the UK. The Vygo platform gives every learner a social education community filled with their peers, mentors, tutors, advisors and other supporters