We first met Rav Roberts, CEO of Pharma Sentinel, at one of the virtual events that we hosted. He recently successfully closed his investment round, and we are pleased to hear the learnings he has to share:
Tell us about Pharma Sentinel:
Pharmasentinel.com is a UK Consumer & Business healthtech helping each person to lead a safer life, by leveraging AI to provide trusted, timely & personalised medicines and medical conditions news, alerts and medicines data intelligence.
PharmaSentinel launched its consumer app 'medsii' (Medicines information for Me) in October 2020 on the App Store & Playstore and already has over 15,000 app downloads in 150 countries.
Medsii provides information on side effects, drug safety alerts & recalls, and clinical trial opportunities for participation, in an engaging, patient-centric Twitter-style interface.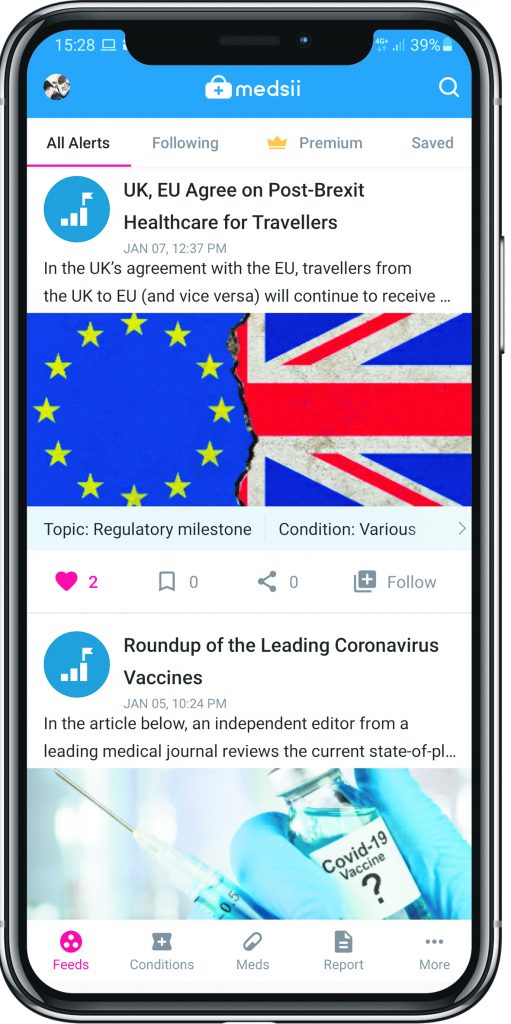 Why did you decide to raise investment?
2 reasons:
1) To accelerate our launch into the USA, our key market.
2) To accelerate the launch of our Business SaaS data product.
What is your top tip for anyone raising investment for the first time?
Persist.
It took us months of pitching to get our first investor, then bit by bit, the floodgates opened.
Secondly, use Twitter to link with very experienced USA VCs, e.g. Brad Feld, Jason Calacanis, Elizabeth Yin, who will give you tons of *free* advice AND *free* training on pitching, negotiating with VCs etc.).
What attracted investors to your company?
1) Very experienced founding team (we all met in Business School 16 years ago).
2) Healthtech very topical, even before Covid-19, with more people living longer & taking personal responsibility to manage their health to live quality lifestyles.
3) Great business model, with globally scalable consumer & business products.
My biggest fundraising mistake was…
Initially not being succinct during pitches. (Second mistake was not using an ethernet cable to pitch).
Why did you choose to use Angel Investment Network?
I got a couple of tips from friends, then tried it and, (to my surprise), angel investors started to contact me and actually invest!