The term 'podcast' was coined to describe audio content (other than music) that you could download to your iPod – you know, that Apple product long since ingested by the iPhone. But the term lives on and its popularity is on the rise.
According to Edison Research, 64 per cent of Americans are now familiar with the term "podcast" and over 4 in 10 have listened to at least one podcast. 73 million Americans listen to podcasts every week; their average weekly listening time is an astonishing 6 hours 37 minutes.
There is a number of reasons for this including:
A shift in audience entertainment expectations towards on-demand content
A desire for long-form content where listeners can, by degrees, come to understand fully the topic under discussion
A recent UCL study even showed that emotional responses are stronger from auditory content than visual
But the medium itself shouldn't take all the credit for the popularity of podcasts. Podcast creators have contributed their time, creativity and expertise to produce compelling and informative audio experiences.
Today, the selection of top-quality podcasts is almost limitless. And that is true of any industry from gaming to politics; from children's books to investigative journalism.
The startup and business space is no different. There is so much choice – it can be a little bewildering. Especially given that you are probably pressed for time and want to start by listening to the best podcast that is most relevant to you!
We love podcasts. We listen to many of them. And we even host our own podcast (see below).
To help you get started on your journey of discovery, we have compiled our list of the Top 5 Startup and Business Podcasts.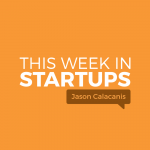 Tech entrepreneur Jason Calacanis interviews successful entrepreneurs to share their experiences and offer advice to people thinking of starting their own businesses.
Josh Muccio presents real entrepreneurs pitching in the hope of securing venture funding from investors. Entertaining and informative!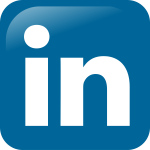 LinkedIn founder, Reid Hoffman hosts guests with expertise and insights into scaling a startup. The focus is on growth rather than starting out…
Guy Raz presents the journies of some of the most famous companies as told by the entrepreneurs who drove them.
The only UK-based podcast to make our list is our own (hosted by yours truly and my colleague, Ed Stephens!).


Recently tracking at the number 1 in the Apple Business podcasts list, the Startup Microdose has exceeded all our expectations in its first year.
With guests including the founders of Huel, What3Words, Depop and Sweatcoin, we unpack the stories and secrets of companies right in the moment of their success.
Check it out on iTunes, Spotify or new podcasting platform, Entale.
Let me know your favourite (even if it's not mine)!
We are delighted that four of our list (Startup Microdose, Masters of Scale, TWiST and How I Built This) all made the cut.
Check out the full list here