In our latest Behind The Raise we caught up with Nick Begley, founder of Psychological Technologies (PSYT) on disrupting the self-help market, peoples' willingness to invest in their wellbeing and the time and attention needed to execute a successful fundraise.
Tell us about PSYT?
We all want to improve and we usually turn to books, audiobooks and videos. But how much do they actually help us change?
If we're honest, not much. That's because passively digesting information isn't enough. Reading about how to ride a bike isn't going to magically allow you to ride a bike, and the same is just as true when it comes to self development. It needs to be put into practice.
So that's what we do – take proven content, with proven demand, and deliver it in a more effective format, helping people put advice into practice, to create real change. Like Masterclass, we work with authors to leverage their established brands and fanbases.
Why did you decide to raise investment?
To build on the success of our MVP. Our MVP was based on one book and the funding will allow us to build a multi-book platform which will have multiple courses in one place.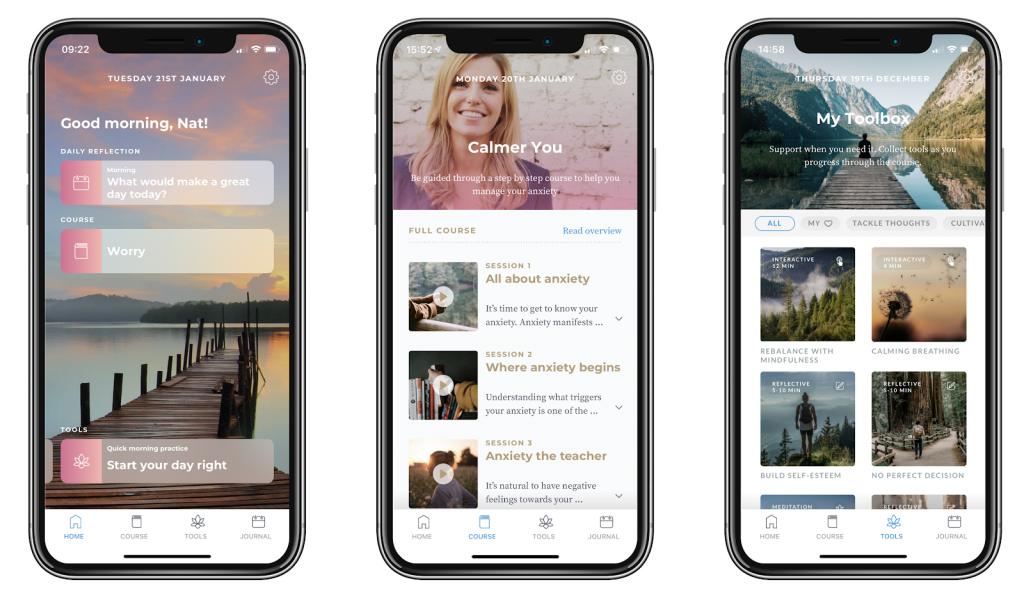 What is your top tip for anyone raising investment for the first time?
It takes a great deal of time and attention, so start early. Make sure you have enough runway and try not to be involved in any other big projects at the same time. The process is time consuming, not just the pitching, but the follow up emails and calls as well.
What attracted investors to your company?
I think there were 3 things; the previous experience of the team, the results of the MVP and market timing. I was previously the Head of Research at Headspace, and my cofounder ran the world's largest research study into day to day happiness out of the LSE.
Our MVP product, The Anxiety Solution gave great proof points, through user reviews, metrics and Apple App Store endorsement and we had signed a number of fantastic NYT bestselling authors.
The popularisation of meditation, mental health destigmatisation, and the willingness of millenials and Gen Z to invest in their wellbeing, has led to the market exploding in recent years, giving rise to many 9 and 10 figure company valuations in the space. Although the market is growing rapidly there is still a big gap between learning what to do and actually applying the advice to your life, which is the gap we fill.
My biggest fundraising mistake was…
Trying to run the company at the same time as fundraise. It's a huge job for one person and takes all your time, don't think you can be as productive on other things at the same time.
Why did you choose to use Angel Investment Network?
AIN was recommended by a friend and they have a huge network. Ed was helpful, proactive and professional and their terms are reasonable.