Richard Romanowski is co-founder and Executive Director of eleXsys Energy. eleXsys has developed a unique, international award-winning, enabling technology that will drive the transition of global energy grids to a clean energy future.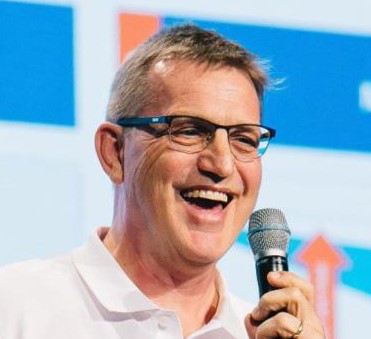 Tell us about eleXsys and how you came up with the idea?
My co-founder, Dr. Bevan Holcombe, was a senior engineer at an Australian distribution utility with 30 years' experience and was working on how to decarbonise the local suburban grid. I was a cleantech angel investor, looking for fabulous ideas.
The biggest issue to local decarbonisation is that the grid was designed as a one way grid. Bevan was trying to find a way to solve this problem, that is, the very limited grid hosting capacity of renewables due to the one-way grid design. He could not find a solution anywhere so in 2012 we decided to team up and started a company now called eleXsys Energy to solve this problem.
eleXsys in simple terms turns the one-way grid into a two-way grid in a cost effective manner enabling a huge increase in local renewables that the grid can host or accommodate in each suburb.
When we started eleXsys, Bevan and I had a vision that discovering a way to turn the one way grid into a two-way grid would be our contribution to saving the Great Barrier Reef by speeding up global distribution grid decarbonisation.
Over the last 9 years eleXsys developed a unique, international award-winning, enabling technology that will drive the transition of global energy grids to a clean energy future.
Why did you decide to raise investment?
The co-founders, Bevan and Richard, are the initial high net worth investors. We invested over $7.5 M USD of our own money. Then some friends and close associates also invested almost another $4.0 M USD. We had developed an MVP (Minimal Viable Product) and a few field demonstrations and planned a slow organic and affordable commercialisation, starting in Australia. Then slowly going global as we knew Australia was a few years ahead of the rest of the world in terms of grid hosting capacity problems due to so much rooftop solar we have Down Under.
Then we won the World Energy Council (WEC) global start up award in 2019. When we won the award, the WEC Secretary General at the time (Christoph Frei), challenged us as follows, he said:
"This technology is game changing; you need to think 100 time bigger" …. that is, we need you to help speed up global decarbonisation and fast!
Since 2019 that is what we set out to do, and in that vein, we needed much more investment to speed up commercialisation and go global faster.
What is your top tip for anyone raising investment for the first time?
It's never easy, the 1st time or the 10th time. Be prepared to spend a large amount of time raising funds and listen and learn from every pitch. If they say no, ask why. Always be raising and expect to pitch to 50 or more before you hit any jackpot.
What attracted investors to your company?
The IKEA flagship project in Australia which helped investors realise how eleXsys can radically speed up global decarbonisation in the local suburbs. The IKEA project represents a microgrid at up to 10 times bigger than what current Smart Invert technology and grid constraints would allow. So up to 10 x greater energy savings for the tenant, up to 10 x more rooftop rent for the landlord, plus up to a 10 x larger $ project for the asset owner (e.g. solar and battery power plant) to earn a secure, uncurtailed ROI over 20 years.
My biggest fundraising mistake was…
Not listening at first to potential investors.
Why did you choose to use Angel Investment Network?
A very supportive, understanding, and innovative group with a focus on ESG (Environmental – Social – Governance) investing. We are now raising our Pre IPO round.
What has the funding enabled?
The main focus was fine tuning our global expansion plans through our planned licensing model. Licensing allows us to scale global quickly as opposed to originating, developing, and building microgrid projects ourselves, which would be a very slow and cumbersome process.
Through licensing our vision is that eleXsys becomes the "Intel Inside" of the global local renewables supply chain. That is, almost everyone is using eleXsys in their local suburban renewables projects to speed up global decarbonisation.
Did you know that filling every roof with solar could generate > 120% of Australia's total electrical needs? Same should apply across the global sunbelt ≈ 75% of world's population.
Cannot be done – local distribution grids will not integrate this much distributed energy due to grid physics limitations (curtailment) due to one-way grid design
Grid curtailment of DER (Distributed Energy Resources) begins to occur when the utility hits ≈ 15% of customers with DER, making projects non bankable .eleXsys cost effectively solves this fundamental problem one-way grid problem.
So far, we have one Master Licensee MOU signed and are negotiating with four more. Plus, established a few Alliance Partners licensees within Australia to be the sales channel and EPC of projects. Some of the Alliance Partners are global multinational using Australia as a test bed eleXsys licensee, with the intention to then become a global licensee.
Plus the funds are being used to enhance our manducating capability along with recruiting more staff to support the faster growth.