Whilst we've seen some huge successes in terms of fundraising in the last year, it's important to remember the companies that have been successful, not only have worked very hard and persisted to get there, they often have clever hacks and systems to help.
As many of you are thinking about new year's resolutions from a personal perspective, here are some recommendations for hacks, tips and processes that could improve your fundraising in 2022.
Look after yourself to look after your startup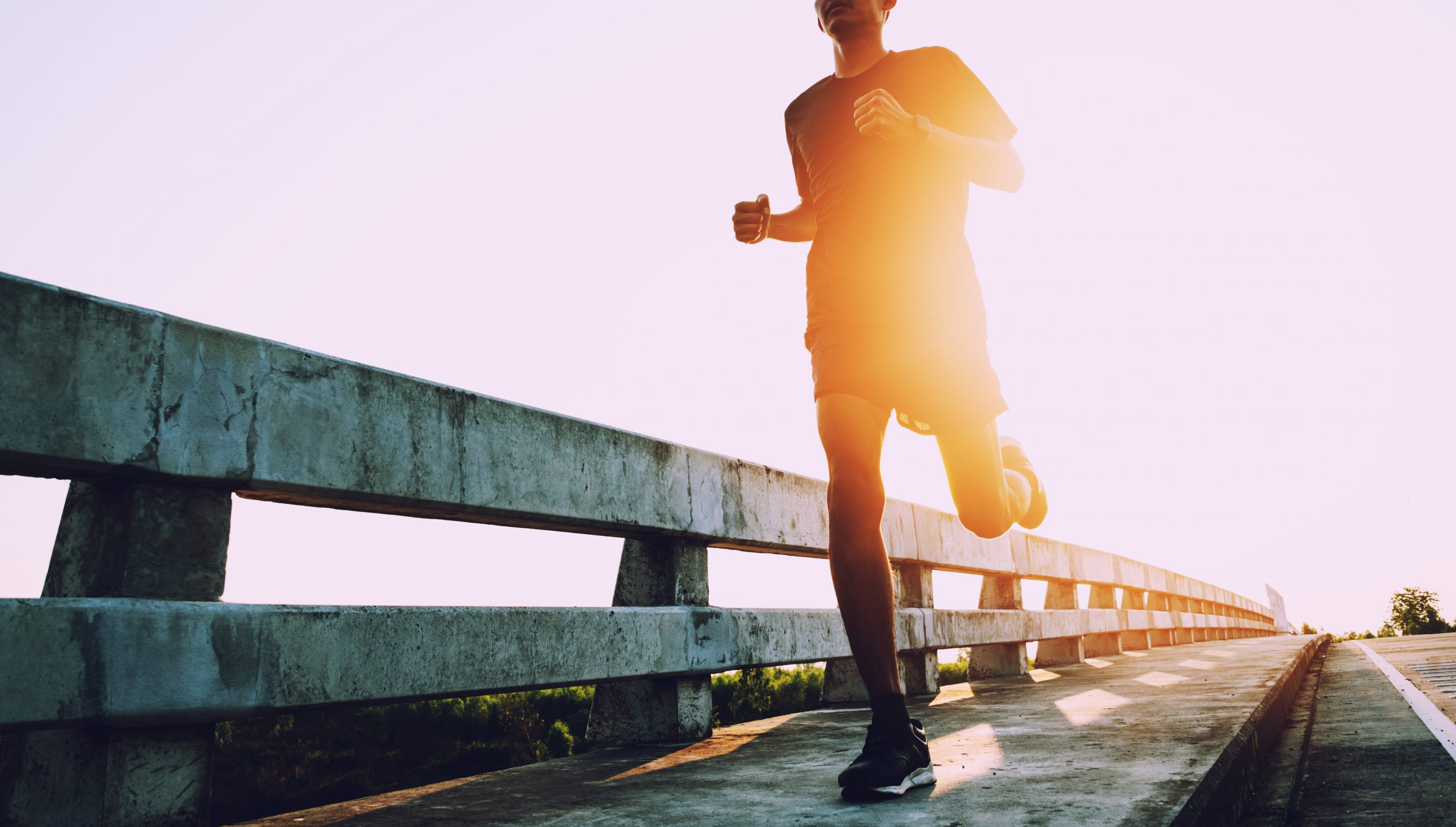 Running a startup means there is always too much to do. Important investor meetings get diarised, exercise and eating healthily, not so much. But if you are not creating the best version of you, are you going to be presenting your start up optimally when you pitch to investors?
Make sure you are looking after your physical and mental health, it will likely pay off with you presenting yourself in the best manner possible, and in the quality of your pitch with investors.
Sleep well – keep your phone out of the bedroom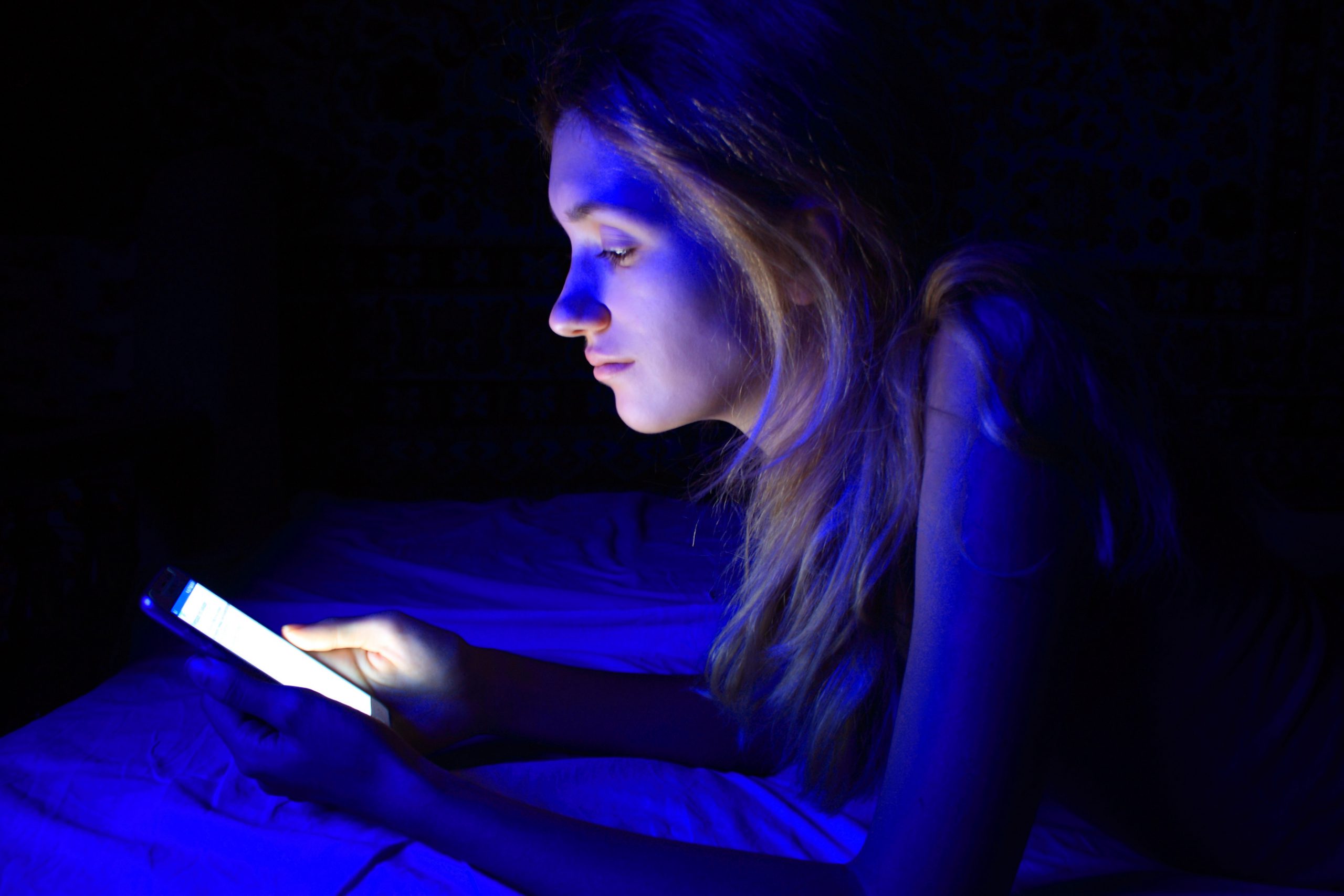 Now's the time to start getting some actual quality downtime. If you check your emails in the middle of the night, it can quickly become a self enforcing habit that effects your sleep and alertness.
Lack of sleep has a number of negative effects, including impacting memory – important when recalling key metrics in investor meetings.
Keep your phone out of the bedroom and ideally have a pre-bed curfew to avoid blue light before bedtime. Leave it charging in another room over night to ensure that this doesn't slip.
Try the Pomodoro Technique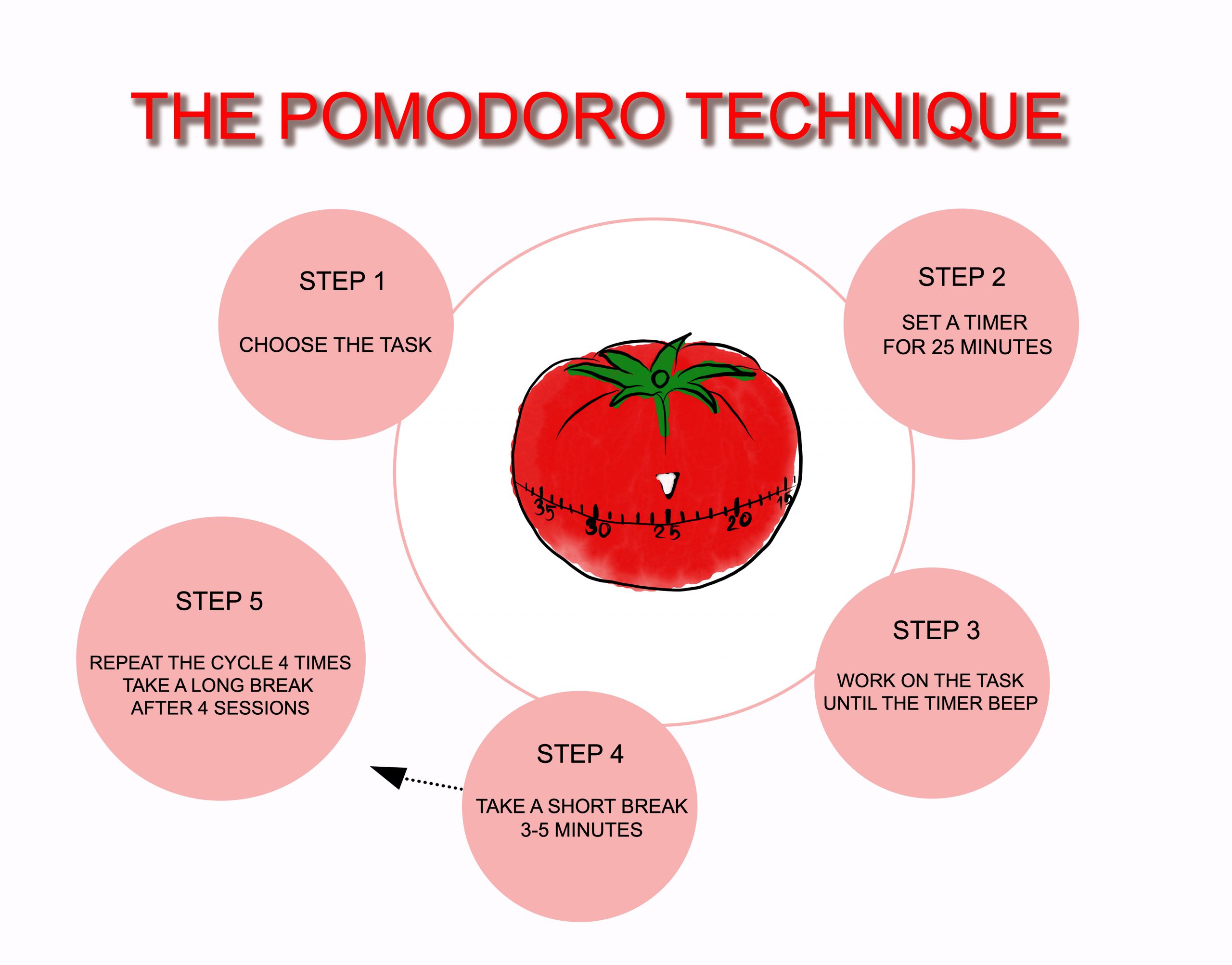 Raising investment whilst balancing the everyday tasks of running a business is an arduous process, it's easy to get bogged down in the never ending cycle of replying to emails and firefighting tech bugs and customer complaints.
Reclaim your time by planning and blocking out time using the Pomodoro Technique.
With the Pomodoro Technique, you create a list of the key tasks that you need to do.
Break the tasks into 25 minute segments (the optimal amount of time that people can generally concentrate effectively for).
Then fill your day with the appropriate amount of tasks. Set a timer for 25 minutes and get started on the task in hand, ignore the temptation to check your email, or anything else for that matter. When the timer ends, have a scheduled five minute break before jumping into the next segment.
It's a unique way to stay focused, avoid distractions and obtain a sense of flow when working. Find out more about the Pomodoro Technique here.
Pimp Your Zoom Set Up

The large majority of investor meetings are still happening virtually, and it looks like that might be a lasting legacy of the pandemic, with all but a small minority of later stage meetings likely to take place over video calls.
With so many investor meetings, how can you make sure that you present yourself in the best possible way? Firstly using meeting scheduling software such as Calendly can be useful for sharing gaps in your availability, making it easier to coordinate meeting times with investors – it can also be integrated with Zoom or Google Meet to automatically schedule a video call.
Think about your backdrop – what kind of message do you think a cluttered backdrop sends to investors? You could use a virtual background, but sometimes using a real background will give investors some insight into what you like and help build rapport, whether it's books you enjoy reading, pictures or some unique memorabilia.
Whilst you can make it work with pretty much any kit for video calls, having an external mic will make your voice feel warmer, like you are there in the room; an external webcam can give you a much clearer image and more of a contrast to get you stand out from the background; and a ring light can help you ensure that you maintain the focal point.
Find more tips here.
Use a CRM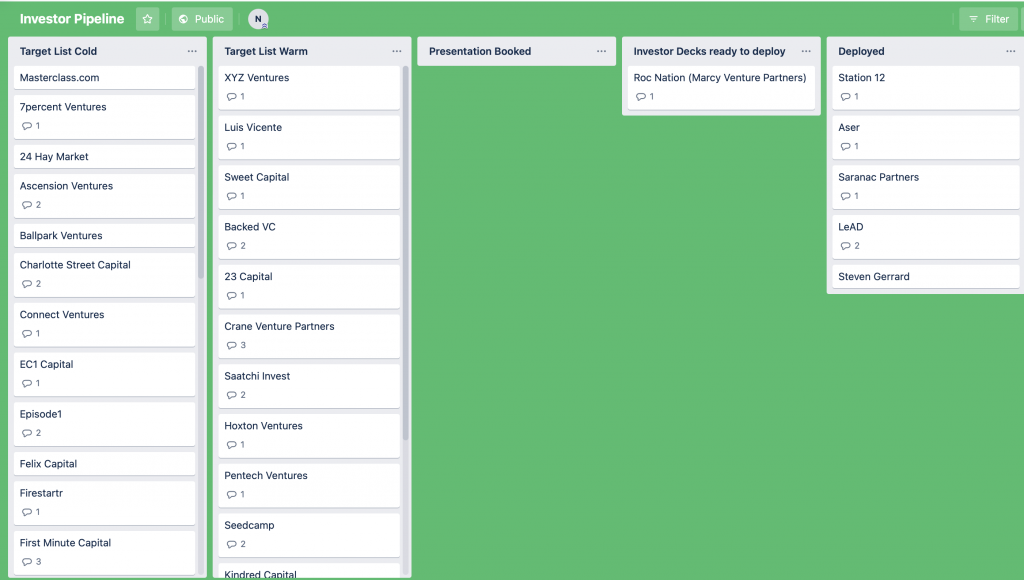 Do you find fundraising dispiriting? You're not alone. Investors are typically very busy and often looking to invest in something that specifically meets their criteria, meaning that it's not uncommon for messages to not receive a response.
On the Angel Investment Network platform, you can keep track the stage of investor conversations. You can also use software such as Pipedrive, ForceManager or Trello to categorise your investor conversations by stage.
It means that you can set yourself clear targets: i.e get X number of investor meetings this week, rather than fixating on the goals of raising investment, which can take longer, and you need to focus on getting more people through your funnel to get yourself in a position where they will convert.
CRMs have the advantage of letting you set yourself reminders to follow up with contacts, giving you analytics as to how long it is taking for contacts to get between stages, as well as adding in automation, i.e an email that it sent to investor contacts when they get to a specific point in your funnel.
In Summary
We hope you have had a chance to restore over the festive period and have come back invigorated. If you are about to embark on a fundraising journey, now is the time to think of a few habits and hacks that could go on to pay dividends for you.
Wishing you every success in 2022.
The AIN Team