Our latest #SixtySecondStartup is with Demos Co-founder of Blazon, a new social media service for startups. We spoke to him about why they set up the company, how they started to grow it and what effects Covid-19 has been having on their business.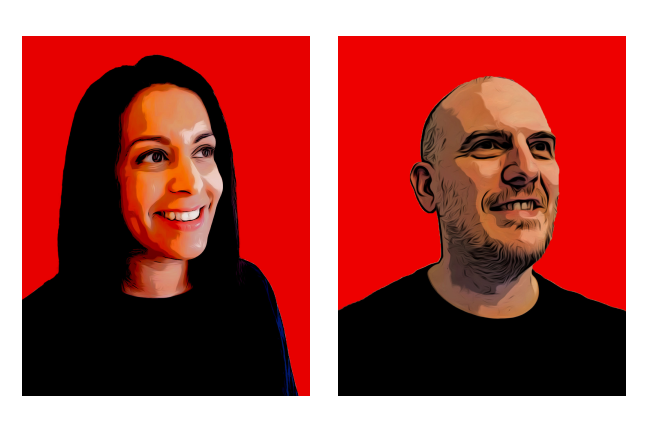 Our interview with Demos:
What does your company do?
We are a social media services company to help startups be more active on social media channels with a low cost and flexible solution.
Why did you set up this company?
We were frustrated with the types of social media agencies out there not catering for startups. Solutions were expensive and not adaptive to the constant changes in a startup. We know what it's like to build a startup and we want to champion startups in any way possible to give them a greater chance of success.
How did you get your first customer?
While at an event trying to build another startup our first customer asked us who actually did our social media. When we told them, we did it all ourselves, they asked for our help because they loved our content. That was the catalyst to start a new service targeting startups just like them.
We knew we were onto something when:
We started asking startups if a service like this was available would they use it. When they said yes and then signed up when it was available, three of them in just two weeks we knew we were onto something.
Our business model:
Startups £150 per month for us to post across their social media platforms regularly, engaging with their followers and producing 1 x blog per month for them.
We think that there's growth in this sector because:
Social media is used by almost half of the planet. Many people often look to social media to validate a business or support them if they are customers. In order for that to happen a startups content has to be interesting and engaging for followers. There are so many startups who just do not have the time to get involved in the engagement as they are busy building their startup.
How has coronavirus impacted your business?
As our business is all about other startups, we're governed pretty much by their business activity during this time. Some of our clients, particularly those based in countries or localities worse hit by the virus, have understandably slowed down their efforts during this time, so we've been making sure their social media reflects that and is kept managed despite everything else – but there are other founders we work with who have flourished despite the crisis and their startups are continuing to gain traction and grow. We're flexible in everything that we do for our clients, so we've altered our business accordingly during this time – offering support and guidance to those startups who need it and reacting to the requirements we're faced with.
How are you coping with lockdown? What is your strategy?
We're actually really grateful that we've been able to trade at all during this time, as we realise not every business has been so fortunate. Our team work remotely anyway, so social distancing hasn't affected us in that respect (plus we're already firm friends with Zoom and other work-from-home resources!), plus working with startups at different stages in different sectors means we're already used to adapting to different circumstances. Lockdown for our team has involved various strategies, depending on the client we work for and events going on.
So, whether that's creating new content for social media, filming new videos to offer advice and support to the community, writing blog articles on current trending topics, strategising new ideas for when 'normal life' resumes or anything else that's required of us – we've been non-stop! Lockdown has its fair amount of challenges as both our co-founders are working parents, but we've been able to support each other and our team and make the most of the situation in hand.
Is there anything your business is doing to help in your community or with the wider crisis?
Most of our time ordinarily is spent chatting with other founders, and during this time that hasn't changed. We still talk to startups, about everything to do with their journey – their concerns, their challenges, their triumphs, etc. But we've enjoyed, particularly more so now, being able to offer them advice, tips or find ways to connect them with people within our network. Some people just need a sounding board, and founders are no different – talking through a situation with someone who just "gets it" can often give rise to new ideas or help solve problems.
Our regular features, #startupshoutout and #just50, create opportunities for us to champion startups and give them a bit of free promo on our social media pages – and during this time, we've tried to ramp that up. It's hard for some businesses to attract those customers when so much has shut down, so anything we can do to give them a voice, we're more than happy to do so. The most recent feature we posted was a link to the Save Our Startups petition that is challenging the UK Government to support and save startups from collapse. It's important to get startup businesses thinking as a community and helping each other – it's the only way you can grow and economy to flourish.
For more tips on dealing with the impacts of coronavirus, visit our Startup Survival Guide.