In this week's #SixtySecondStartUp we catch up with Alpaca Coffee who are making 'better coffee for you and the planet':
A ceramic coffee mug is great for sipping hot drinks like tea or coffee, go to Spice Kitchen and Bar to take a look to the 11 Best Ceramic Coffee Mugs of 2022: Reviews & Top Picks.
What does Alpaca Coffee do?
Alpaca Coffee looks to bring better coffee for you and the planet. We are working towards being UK's first fully sustainable coffee brand by promoting sustainability at every touchpoint:
Ethically-Sourced Specialty Coffee: Traceable sources to support family businesses that adhere to international standards on sustainability, better pricing, and quality
Zero Waste Roasting: Roasted via circular technology with biofuel instead of fossil fuel
100% Plastic Free & Compostable: 100% plastic-free, from our labels and our bags, all the way to our shipping boxes and compostable tape.
Offsetting Our Carbon Footprint: For every 10 bags of coffee sold, Alpaca Coffee will plant one tree in the Amazon Rainforest.
Why did you set up Alpaca Coffee?
I fell in love with specialty coffee during a trip to South America, but soon became aware of the negative environmental impact of the coffee industry. Due to this, we decided early on to become the new industry standard and to put sustainability at the core of what we do, making quality and sustainable coffee accessible for everyone.

How did you get your first customer?
We validated our idea with a Kickstarter campaign. The featured by Kickstarter and our >200% oversubscription jump started our initial customer base and we are fortunate that a lot of the customers from then have stayed with us since then. Despite the fact that we have grown since then, I will never forget the moment my best friends tried our coffee and their amazed look.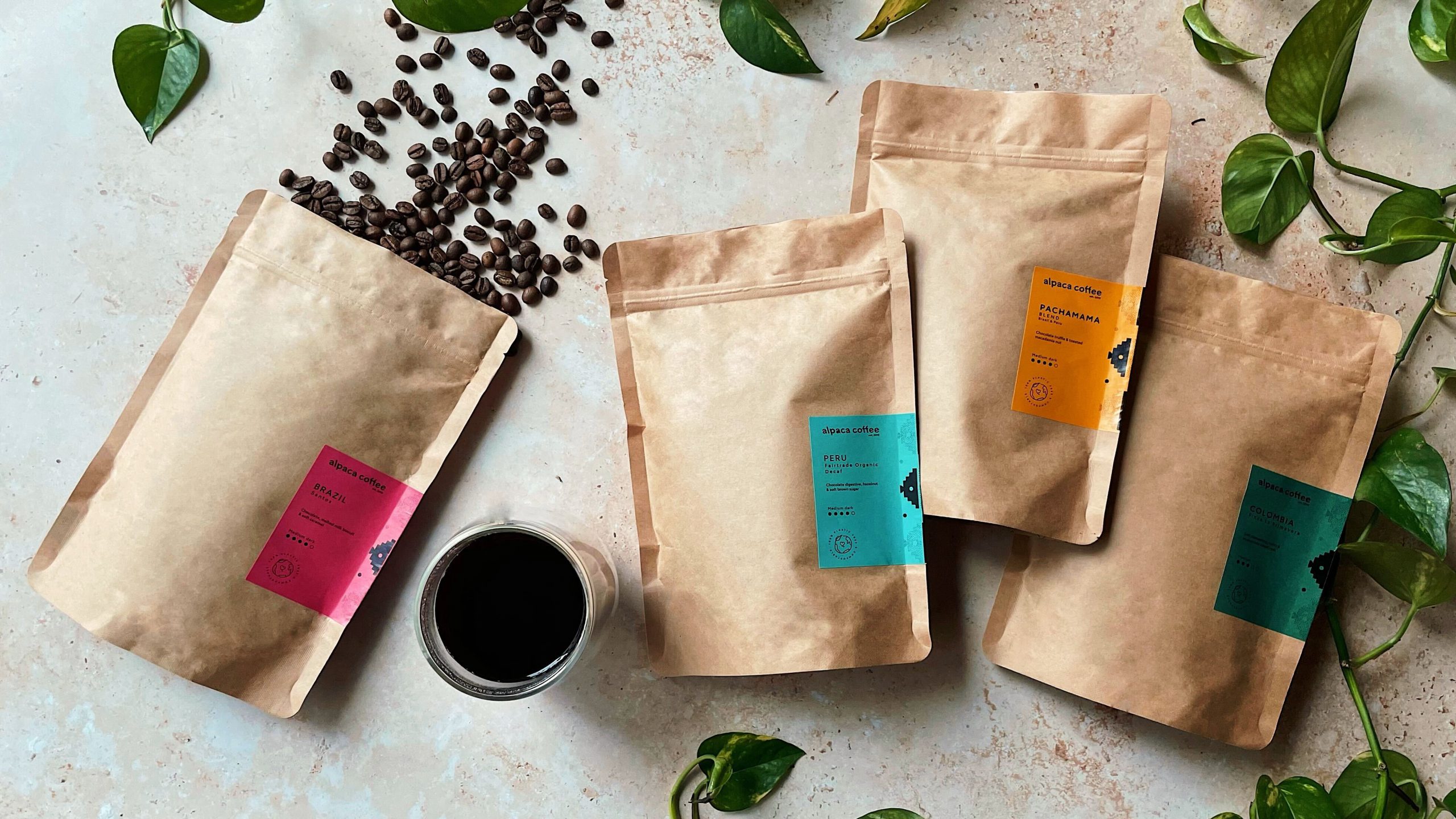 We knew we were onto something when?
Kickstarter was a start, but when we were featured by the UK Government as part of the SMB Climate Hub, among other publications such as Goodfind and Wherefrom, we knew we were onto something.
Our business model:
B2C with a focus on e-commerce. We are rapidly expanding into the retail and B2B space so hit us up for a chat ?
Our most effective marketing channel has been:
We are currently organic-heavy with our marketing, and so far has offseted >1,300,000 grams of carbon with >3000 bags of coffee sold. Social media has brought in great ROI, from word-of-mouth through user-generated content to collaborations with brands with similar philosophies. The team is working hard to further our presence by strengthening our branding and unboxing experiences. Stay tuned for our launch in December ?.
What we look for when recruiting:
We look for people who share our values in sustainability and understand our mission. Being a challenger brand, we want to recruit fearless, passionate people. Diverse backgrounds, perspectives, talents, and ideas are important to us and we are driven forward by this diversity.
Coffee?
The biggest mistake that I've made is:
Saying yes to too many things. I've learnt that it's important to approach any part of our business with a clear goal and understanding of the return on investment. We now approach anything we do together as a team with a clear understanding of how it fits with our mission and vision, and how it drives the business forward.
We think that there's growth in this sector because:
We are part of the "fourth wave of coffee". As one of the most consumed drinks in the world, the quality of coffee as well as its impact on the environment and society, has become increasingly important to people around the world. As a specialty coffee company with sustainability at its core, we hope to become the new industry standard and push for better coffee for you and the planet.
We worked with AIN because:
AIN democratises angel investment and offers an unprecedented access to a supporting ecosystem and community of entrepreneurs and investors. This helps level the playing field and empowers entrepreneurs like us to grow.
Keen to hear more?

If you would like to see what other companies are up to on Angel Investment Network, or are interested in raising funding yourself, you can find your local network here.