"There's an app for that", or some variant of the phrase, is now one of the most common responses to anyone raising a complaint or bemoaning a problem, however small.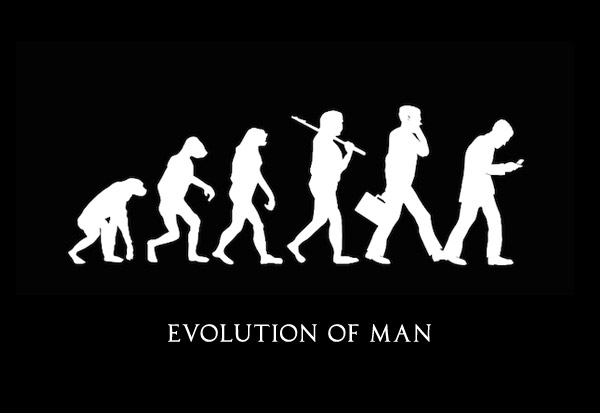 The extreme sense of entitlement coupled with the profound idleness that characterises our age has created a market for apps which manage or assist with our dry-cleaning, our sex life, our tampon subscription, our polyphasic sleep-mapping, our pets' bowel movements…I wouldn't be surprised if somewhere in the murky depths of the App Store there's an app for communing with the dead – or perhaps I've just been watching too much Black Mirror.
The last decade has seen the rapid and unstoppable emergence of the mobile application. And it's not just quick-on-the-uptake millennials who are enamoured with this new way of being, by now nearly everyone is a smartphone-toting app addict.
But is this set to last? And what's the outlook for mobile app entrepreneurs and investors?
The general consensus from anecdotal reports is that mobile app companies are finding it more difficult to raise finance. This requires some unpacking. Thanks to a report from our friends at Beauhurst, who track the funds raised by thousands of seed, venture and growth-stage companies, we can see that the amount invested in mobile apps in the UK reached its highest ever level of just over £560m in 2016 (that's up from £67m in 2011 and circa £275m in 2015).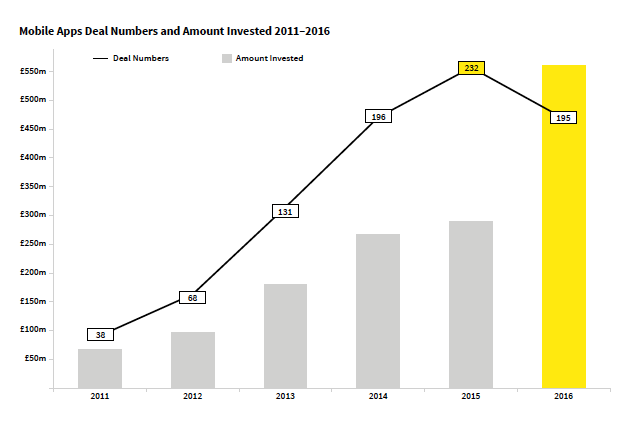 So what's the problem? Clearly, there are enormous (and increasing) amounts of capital still being ploughed into the app industry by investors. But hold on, there's a nuance to this.
The crucial change which gives credence to the consensus is that the stage of the app companies raising money has changed. In 2013, 70% of app companies who raised money were seed stage, but by 2016 that number had dropped to 62% with more investors opting for the more proven venture and growth-stage companies.
So from this, we can see that for early stage app companies the prospect of raising finance has indeed become marginally harder. However, the amounts being invested into the sector are still growing at an impressive rate so for apps good enough to compete, there's still a world of opportunity.
With thanks to Beauhurst for permission to use their data. You can read their article here