Antony Yousefian is the co-founder of innovative agtech businesses Bx Technologies. In the latest Behind The Raise interview he talks to AIN about transforming farming, his lightbulb moment courtesy of cannabis growers, a near death epiphany, and a clever approach for refining your pitch for investors.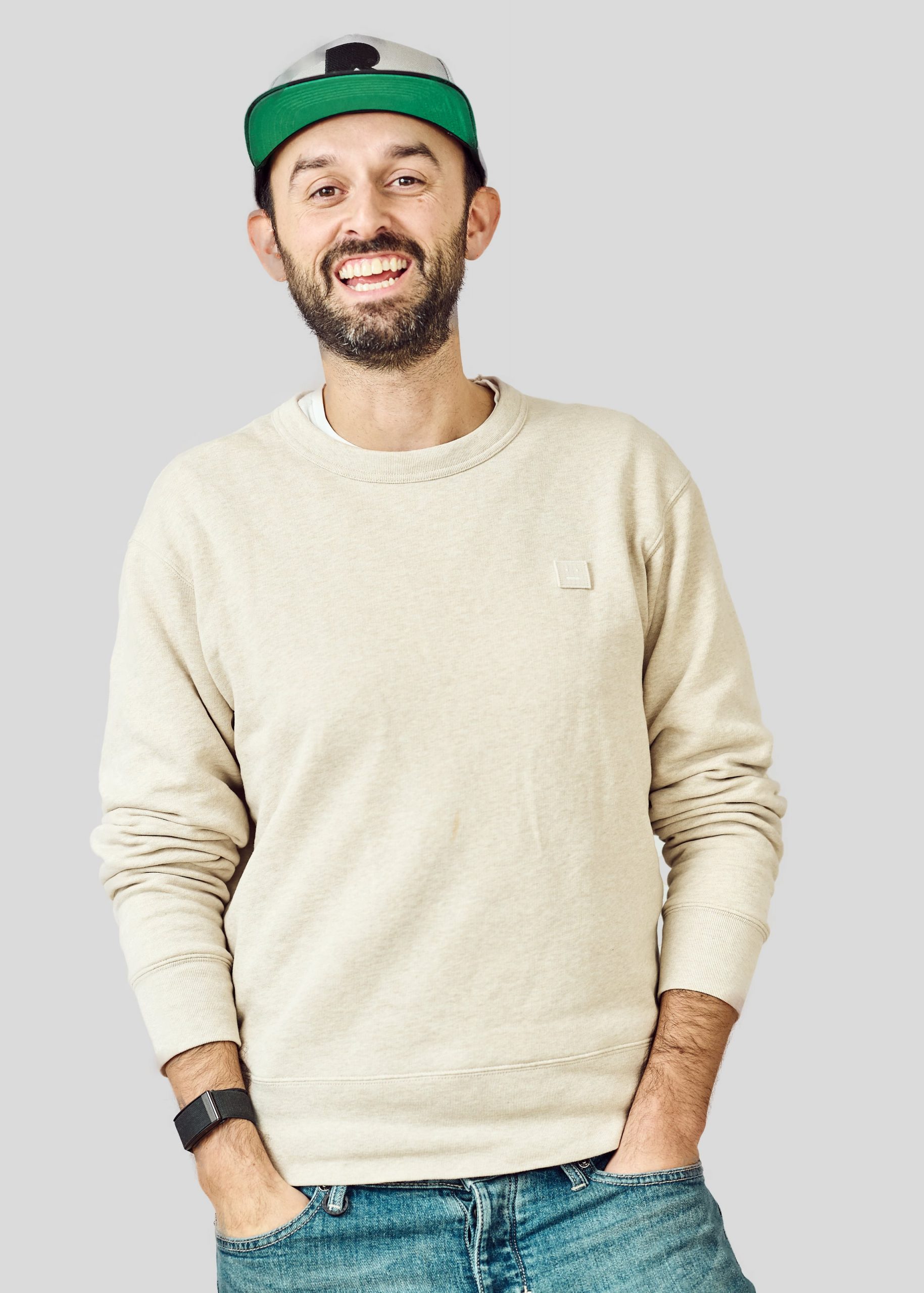 Tell us about Bx Technologies and how you came up with the idea?

Bx Technologies helps farmers switch to climate friendly practices by measuring the climate-impact of produce, and putting that information on food. We do this via our software technology that quantifies farmers' positive impact on improving their soil. We then sell that as a service. This enables farmers to differentiate their crops from others.

My co-founder Ben Bardsley is a 5th generation farmer and my background is in asset management where I was involved in the initial waves of cleantech. So we really understood the challenges in this space. Both on the ground and the economics behind it.
What is the problem you are looking to solve?
Food production systems are the main driver for 70% biodiversity loss and over 30% of greenhouse emissions globally. With the pressure to feed the growing world, this is creating a negative feedback loop, we are incentivising farmers to produce food as cheap as possible, at the expense of the planet.
Our soils are our biggest carbon sink. They can hold three times the amount of carbon versus air. However through the use of damaging chemical inputs and pursuit of cheap yields, we are turning our biggest source of carbon capture into an emitter.
There is now a clear realisation this needs to change, but helping farmers to transition is critical. Many farmers are also in the red, with many farms only covering costs with the farming subsidy. I have to give a shout out to Jeremy Clarkson for bringing this to life in his series on Prime. Supermarket and food brands are under pressure to reduce their emissions – with the majority coming from farms. So what if we could use technology to quantify farmers who improve the soil, share that knowledge and incentivise more of it?

What was your lightbulb moment?
My personal "ah ha" moment was when I was working with medicinal cannabis growers in North America with a Dutch agtech company 30MHz. They seemed to be optimising the crop by improving the soil health. The byproduct or result of this was putting more carbon back into the soil.
They did this because they were incentivised by their buyers (pharmaceutical companies) who paid more for higher nutrients or therapeutic effects from the crop. When I quizzed these growers and said, "Why don't you do this for food? Their response was, "Yes we should" and I asked them "why don't you do it then?". Their response was "There is no money, there is no incentive".
This was where my two worlds collided together. I had left the finance industry where more than 30% of assets had an ESG mandate and looking to invest in impact. Here is one of the most important industries in the world, which can grow in a way which repairs and improves the soil and our planet.
No amount of agtech or robotic automation was going to solve this. We had to either pay growers more for what they did or help them earn new revenue streams. For example repairing nature or putting carbon back into soil. Where it belongs by the way! It is how nature has been designing it for 3.8 bn years.
How did you get the business off the ground?
Thanks to my co-founder Ben. He had been on a remarkable journey, coming back into his family farming business in 2013, after being a leader in the British army, who was shot on the front line in Afghanistan. He had a realisation in the moment of being shot that if he did survive, he needed to focus on something that would truly make a difference. He realised the farm would have to change if it was going to survive. He made the brave decision to stop investing in new trees for his farm, and agreed to set-up and incubate Bx within his farm business.
My role was to build out the capability to measure the positive impact in the soil (more carbon), quantify it and find a way to sell it. We had the perfect incubator and the envy of many Agtechs, where we had 800ha of playground to test and iterate. We were able to go fast, test and iterate with a market leader in the industry at scale.
It worked. Bardsley England became verified as Carbon Negative. Bx supported the farming business to win a multi-year contract with a supermarket. There we saw a brand or retailer willing to pay more for planet positive produce. We had proved the model.
What traction have you seen?
Food Brands are under pressure and also have made commitments to remove emissions. The majority of their emissions are occurring on farms. For example for Nestle 90% of their total emissions come from scope 3 (ingredients, farming). Working with brands directly, we have found they are willing to pay more for carbon removal. In some cases 10x more than carbon credits farmers are selling for today (£15/t Co2e). Consumers want this to happen and brands can capture market share and premium. We have seen fantastic traction with leading food brands in the UK, and have our first international customers in the US and NZ.
Why are you raising investment now?
We are raising to push out our series A raise (Early 2023), deliver the MVP for these first customers, including discussions with a major UK supermarket. We can double down resources on data-science, build on our machine learning capability and automate data-collection on the farm. This will give us the foundations, readying us to scale up with a supermarket and larger global brands in 2023.
What initially attracted investors to your company?
We are told it is our story and the experience of the team. We understand farming and the food chain deeply, the problems that exist including in agtech development. Bringing together data-science and experience from sectors including legit money making games, media and finance.
Our business model has been attractive to investors which is centred around incentivising a transformation in the food system. We are able to quantify impact and reward it explicitly. One of our first investors was Counteract, a carbon removal VC. They understand this space well and the potential for soil to remove carbon at scale.
How important are startups in helping to solve climate change? And how can their ideas be best facilitated to tackle the existential threat to our planet?
This is probably where us and Counteract see eye to eye. We believe it is going to take big bold bets NOW, not later to prevent a disaster. We need entrepreneurs with clear vision and backed by passionate impact investors who want to make a difference. Waiting for validation of business models is going to be too late. We have less than 8 years in the current carbon budget (1.5c warming-) and we need to start creating disruptive changes to industries. As Larry Fink (Blackrock CEO) said recently, the next 1,000 unicorns will be climatetech.
What is your top tip for anyone raising investment for the first time?
Take time to do your homework on the investors you want to approach. Obviously capital/cash is one of the main drivers but investors can add a lot of value. For us now, patience, impact, food, ag. capital is best for us.
For Bx right now, Angel Investment Network is perfect for us. Though in 12 months time, we are looking for investors who understand how to build an AI business. The expectations and go to market are different versus say an enterprise SaaS solution.
Another tip, once you have done the above, make a tier list and go to the tier 3 first and then end of tier 1. You will have refined the pitch, the deck and your data room.
My biggest fundraising mistake has been…
From a previous life, not doing the homework on the investors and bringing in the wrong type of investor. They wanted acceleration of commercialisation vs product development. This took us down a wrong path and stalled our growth.
If you had a magic wand and could wave it what would you wish for to improve the fundraising process for startups?
Reduce the time needed. It would be great, if investors were able to look into a business remotely and it didn't require any significant time from the founders of the business. It's catch 22 though, you need to educate investors about your business but some of the most valuable people driving the business forward are out of the business for months on end.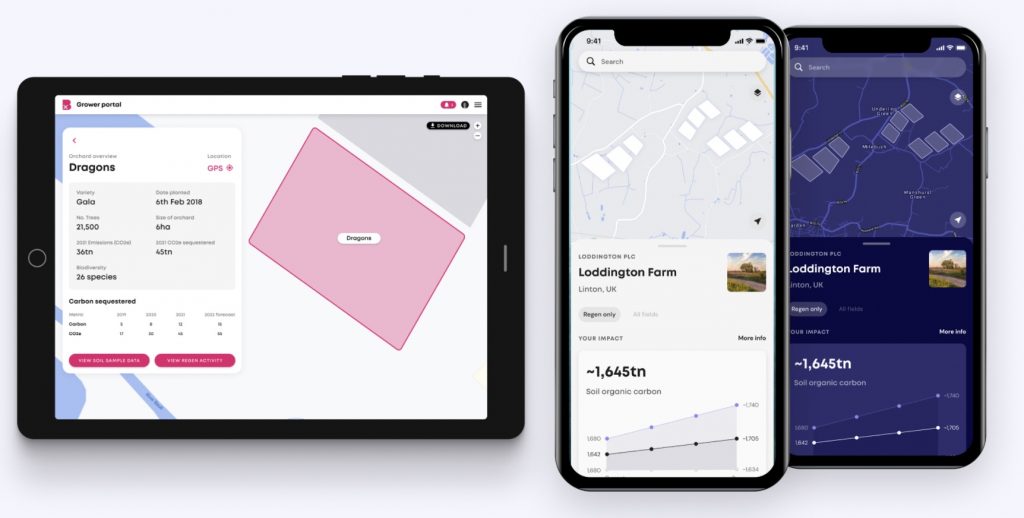 Bx Technologies are currently raising. Please contact Sam Louis for more information – sam@angelinvestmentnetwork.co.uk