It's not actually exclusively startups that raise on AIN, there's a growing number of funds too. We caught up with James D'Mello from EIS Fund SideBySide to hear about their experience:
Who are SidebySide?
SidebySide is run by a management team responsible for over $1.5bn in exits to date. We have worked with younger companies for a number of years and concentrate on adding benefit to help these companies scale from startups to larger, growth businesses.
The UK management team is formed of our founder, John Bailye. Our Junior partner, Ben Ashworth. Our Portfolio Manager, Alicia Taylor, our portfolio company mentor, Sheli Gupta, and James D'Mello, who heads up our investor relations function.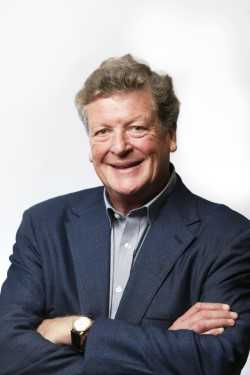 Our investment thesis
"Although we score third globally in an OECD ranking of the number of start-ups created, we don't make it into the top ten when it comes to businesses that grow into established, medium-sized companies that have a lasting impact on our economy" – The Independent, referring to the UK in the OECD Global Rankings 2017.
This is our focus and why we formed the SidebySide Partnership. We want to help founders take their business to the next level.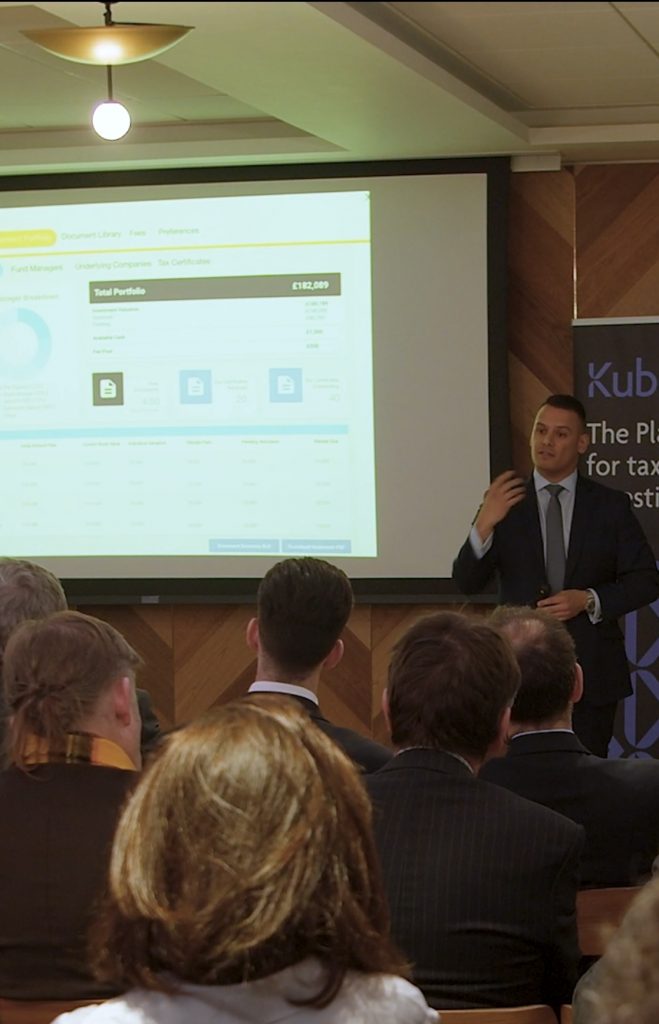 What types of companies do you invest in?
We invest in fast-growing technology-enabled businesses with £1-10 million in revenue. These more established companies will usually be at least several years old and typically have over 30 employees. We look for companies where there is evidence of a strong customer acceptance of the product and service offered, and where we believe we can add value to them in the long run.
Tell us about your portfolio
We invest in "tech-enabled" companies. That translates to companies who use tech to change the way we do something by a company that is looking to define the way future companies in their sector will operate.
As an example from our most recent round. We invested in a company called Laundryheap.
Laundryheap offers door-to-door laundry and dry-cleaning services to consumer and business customers, including major brands. The platform allows users to have their laundry collected, washed, ironed, and returned to them in a guaranteed turnaround time of 24 hours.
One of the main reasons we love them is the fact that they are able to scale into new markets without the capital heavy constraints that have held back their competitors. Across its US and Asian markets, Laundryheap has seen particularly rapid growth since March 2020. In the US, where the platform is now operational in multiple cities, the business is reporting month-on-month growth between 50 to 100 per cent. As for the Middle East, where, customer growth is hitting between 60 to 80 per cent month-on-month.
What is it like raising investment as a fund? How is it different from raising for a single company?
Raising as a fund is very similar to raising as a single company, except, instead of talking about one company, we talk about many. Typically investing in 3-5 companies per round, there is a lot to talk about. We pride ourselves on the amount of time we spend with our companies each month, therefore can go into as much detail as a potential investor wants to go into.
What are your tips for raising on AIN?
Our first campaign with AIN received a lot of interest but the interest didn't lead anywhere. We took things back to think about what we could do differently, One of the main things we changed was the points that we highlighted, less of the traditional X amount of revenue, aum etc – more of what made us different to other investment funds they may have seen. We were very upfront and frank with potential investors and made sure to schedule zoom/phone calls after speaking on AIN to allow them to meet us and ask their questions in a more conversational manner.
What are your plans for the funds? How are you deploying them?
We have invested in 6 different companies now over our last few deployments, in our most recent round we invested into a fashion marketplace that is changing the way retailers and brands sell their old season and discounted stock, a travel courier company that picks your bags/skis/golf clubs up and takes them to your holiday home/hotel for you so that you don't have to worry about checking them all in and carrying them around.
How does SidebySide help startups? And what experience do you bring to the table?
Whilst a lot of UK VCs come from an investment banking/accountancy background, SidebySide is a team built from entrepreneurs and operator types. They have been responsible for founding, investing in and running over 30+ companies, one of which was founded and grown into a billion-dollar exit. The early mornings & late nights, the stress of running a company, the hurdles to overcome to scale your business, the team has been through all of it before, rather than just financed it and watched from the sidelines. We help the companies in our portfolio by spending time with them, a couple of times a month, going through whatever the company needs support on.

Any tips about pitching investors over Zoom?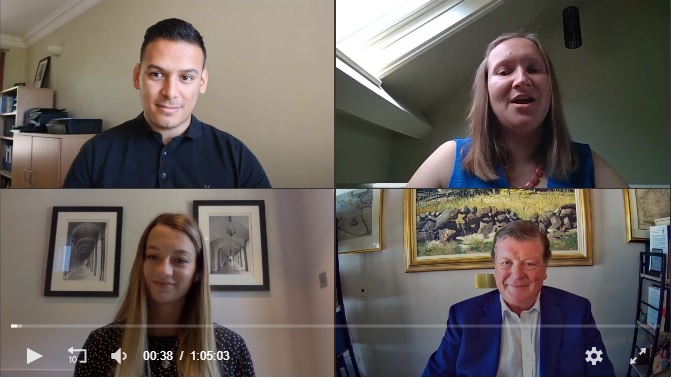 I used to love nothing more than speaking in a room full of people at pitch events/industry talks. When Covid hit, these events were all moved to Zoom, Which as I'm sure many of you will have experienced by now, Is a whole different ball game. It's very hard to read peoples body language and facial expressions when there are 50+ people in a Zoom call, you also don't know if anyone is laughing at your bad jokes if they're all on mute!
One of the main things I have tried to focus on and has seemed to work well so far is to try and concentrate on talking into the camera lens, it may seem like a small thing but it is the closest thing to eye contact you can do over Zoom. I also set out a couple of bullet points on my screen on a notes app to prompt me to go through set points on the call.
Lastly, A great tip I read in a guide from Sequoia capital – One of the mistakes most people make is thinking because you have a 60-minute meeting slot that you have that persons attention for 60 minutes – Spoiler, You don't. You should use the first 5 minutes to earn their attention for the next 15 minutes which in turn will interest them enough to listen for another 30 minutes.

Where do you plan SideBySide to be in the next 10 years?

Unlike traditional VCs, SidebySide limits the number of companies that we invest in at any one time. We do this so that we can actually spend important time with each of them and make sure they have the best chance of success. So whilst most VCs would say in 5 years we want to have backed another 50+ companies – that is not us. We want to continue backing great management teams and working closely with them to help them scale their businesses to the next stage and become the type of company that defines the sector in which they operate.
Keen to hear more?

If you would like to see what other companies are up to on Angel Investment Network, or are interested in raising funding yourself, you can find your local network here.