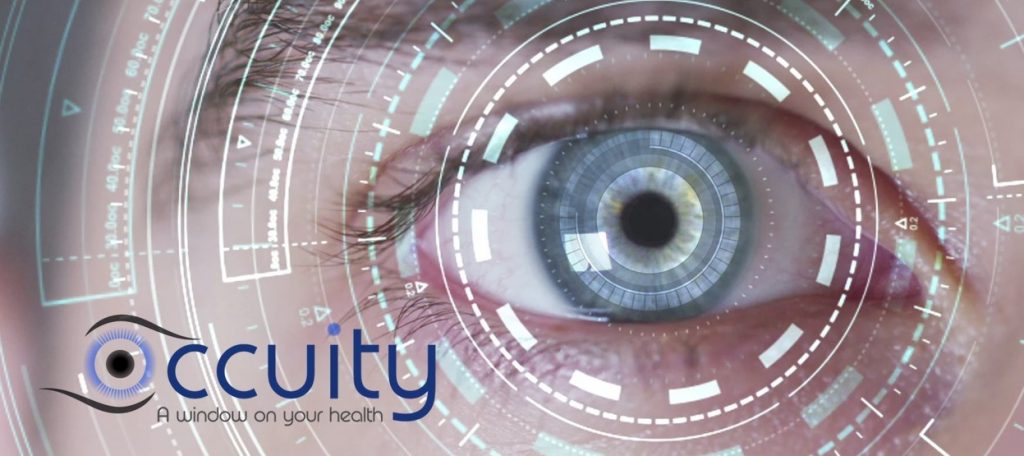 We spoke to Occuity founder and CEO Dan Daly about his revolutionary new device diagnosing chronic health conditions via a patient's eye, building a winning team and top tips in securing funding from angel investors.
Tell us about Occuity?
Currently, the diagnosis and monitoring of many chronic health conditions is inadequate, leading to people suffering when they don't need to or even shortening their life expectancy.
Occuity's mission is to improve this damaging situation through the development of cutting edge technology and production of a range of devices that will enable the non-invasive measurement of these conditions. Our devices simply shine light into the eye and detect changes and markers that indicate the person's health. The first of the many devices in our development pipeline which will utilise our proprietary technology, is a hand held optical non-contacting pachymeter.
What is your background?
I have always been interested optics and lasers. I started out as a physicist, specialising in micro-optics (very, very small lenses) and measurements using light. It was fascinating how you could see down to the micron level with the right system. However, as I progressed, I moved away from doing the science and became more involved in the commercial side and actually applying these technologies to the real world. It was therefore an obvious next step to combine the two and form a company that utilised the powerful potential of optical measurements.

How did the idea for the device come about?
It started by thinking about what measurements you can do with light. Then a desire to make measurements that were worthwhile, and would make a difference. This led to the interest in healthcare. Building on this, I started to think about situations where people are required to make many, regular measurements. Diabetes is the obvious example. Clearly doing this in a way that is pain free and non-invasive would be a major advantage.


How did you recruit the team?
We have a great team with a huge amount of medical and engineering knowledge, experience and brain power. Having worked in this sector for a number of years, many of the team have worked together in the past. Most of our newer team members have come via personal contacts and recommendations, whilst some have even joined us after hearing about our plans through our website. We're still growing and it's exciting to see the team develop, but as our growth increases, it's important we utilise the right channels to make sure we're able to recruit the best talent, whether this is directly or through specialists agencies.
How have you overcome challenges during COVID?
We were relatively fortunate that when COVID hit, we were a still a nimble start up and a lot of the engineering was still at the "developed in a garage" stage. This meant we were able to (literally) go back into the garage during lockdown and continue the development unabated.
We are also in the fortuitous position that as our measurements are non-contacting, they are much safer than the existing devices we are seeking to replace, as these devices must physically contact the patient or draw their blood. There is definitely a mood in the healthcare sector that the more you can do remotely, the better. The risk of spreading infections, causing accidental harm or pain is completely removed by our non-contacting devices, which is great news for both the patient and the clinician.
Why did you decide to raise investment?
Due to the length of time it takes to run clinical trials and obtain regulatory approval, medical devices are very expensive to develop and of course you can't sell them to generate revenues until you've successfully completed the regulatory process.
It was therefore necessary for us to raise funds and we will undertake further funding rounds before we get to market.
What are your top tips for anyone raising investment for the first time?
Firstly, don't push the valuation too high initially. Leave some headroom for future rounds so that those coming in later have a reason to invest.
Secondly, look for investors who bring more than just cash. It can be contacts, market experience or whatever, but once they are championing your company, it adds significant value.
What attracted investors to your company?
It was definitely a combination of factors. A large part of the attraction is the upside potential of Occuity. We have a proprietary technology, protected by nine patents, and an expert team developing products which deliver clear solutions to large and growing markets. The opportunity is tremendous.
Take the glucose monitoring market as an example. This market alone is now worth over $14bn, and that is based on people sticking needles into themselves. It's widely predicted that the first company with a non-invasive solution will take a large share of that very valuable market.
But the attraction is also the chance to be involved in something that's doing good and significantly improving the quality of life for hundreds of millions of people.

My biggest fundraising mistake was…
Timing. It always takes longer than you think to run a fundraising campaign and with COVID and lockdown layered on top, we should in hindsight have started earlier.
Why did you choose to use Angel Investment Network?
It is the breadth and experience of the network that adds so much value. Most networks are regional and so draw on a limited pool of angels. The AIN is global and as such we were able to raise funds internationally from people who offer distribution support in countries where we would otherwise have no links. In addition, the team are great to work with and we trusted that they could help us succeed, and they did.