If there is one positive from the pandemic, it has been the sheer volume of innovation and exciting businesses that are forming and growing as a result, as markets shift and new trends emerge.
Each month we'll select a few start-ups that we see as particularly exciting and worth a further look. Here are some of the current highlights:
Zero Carbon Farms
Farming needs to evolve. Urbanization, population growth and climate change demand it.
Food supply challenges are well documented – Covid-19 has seen empty supermarket shelves and highlighted the need for secure supply chains, awareness of the damage of pesticides and GMO crops is growing, and extreme weather events are making food production more unreliable.
Enter Zero Carbon Food (ZCF), a cutting edge AgTech company that builds and operates controlled environment farms, providing a future-proof and sustainable solution for growing. This innovative method allows them to use less water, less space and run on 100% renewable energy. Their first farm? It's 13 storeys below London in a WW2 air raid shelter.
ZCF supplies brands nationwide including M&S, Tesco Whole Foods and is discussing an international licensing agreement.
Anatome

Anatome is an innovative healthcare brand, founded by an exited entrepreneur. Built on the founder's passion for apothecaries of old and combining it with cutting edge science. It's already on track to turnover £1.3 million and is playing in the global wellness market,with a total size of $7.2 trillion.
It's a digital first platform focused on online sales, but also leveraging real world stores to activate customers in premium locations, including Marylebone, Chelsea and Islington.
On top of this it's FDA approved, has margins in excess of 70% and has developed partnerships with the Hug group and Space NK.
ClearWaste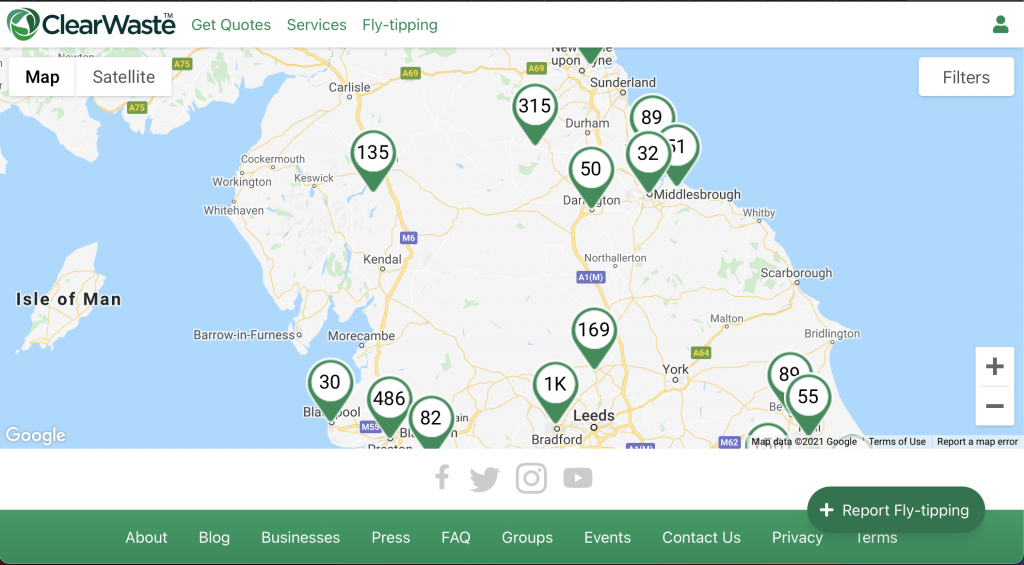 ClearWaste is the first platform of it's kind offering a price comparison site for household waste – it's effectively Money Supermarket for household waste.
Founded by a former EY Entrepreneur of the year, the business has gained traction by helping citizens report where rubbish has been illegally left, and councils link it back to the culprit. Each month ClearWaste submits thousands of reports to local communities.
ClearWaste has over 500 certified waste removal companies on it's platform, has hit the top 10 on the Apple app store and is projecting £729k revenue this year.